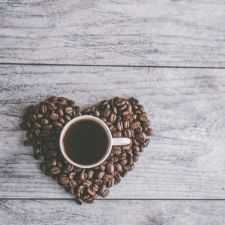 Coffee Room
Discuss anything here - everything that you wish to discuss with fellow engineers.
12889 Members
Join this group to post and comment.
Solar Bottle Bulbs - Provision For Lighting In Summer
The Scorching heat of the summer is rising now and so is the demand for electricity. As we all know that many rural as well as the urban areas suffer Load-shedding or Power cuts to comply with the available limited generation of electrical energy. Thus the situations worsen especially in the rural areas which suffer a load shedding of more than 10 hours a day. One of the main utilization of the electrical energy is for the purpose of lighting. Without light, no work can be done.
Thus to put an end to the lighting problem, an expert team from the Massachusetts Institute of Technology has invented the Solar Bottle bulbs. This bulb also facilitates the poor people who cannot afford to buy a legal electricity connection and need light for the mundane household chores.  "Isang Litrong Liwanag (A Liter of Light)" is the name of the project and it will help improving the conditions in developing communities like Philippines. It is basically a plastic soda bottle containing a mixture of purified water and chlorine. Chlorine is mixed in the water to increase the life span of the water making it last for 5 years approximately. Distilled water is used in the process to avoid the refraction phenomenon.
Some readily available chemicals are also mixed in the solution and kept in the sunlight to harness the solar energy and then use it at nights when required. Following materials are used to make a solar bottle bulb:
1.5 liter soda bottle, purified water, chlorine and a rubber sealant, roof sheet material, camera film dispenser
This is how you can make a solar bottle bulb:
Fill the 1.5 liter bottle with distilled water and add 3 tablespoons of liquid bleach. After this seal the cap tightly.
Make a hole in the 1'X 1' roof sheet material equal to the circumference of the bottle. Now, insert the bottom part of the bottle and keep it exposed to the sun.
Make a hole in the roof of the house (equal to bottle diameter) to fix this bulb.
Seal the roof with the sealant to avoid water from entering the house via the gaps. The water inside the bottle will refract and scatter the light inside the house causing illumination.
This bulb is capable of producing energy equivalent to a 55 Watt electric bulb. If this source of light is used on a 24 hour basis there will be a 40% saving in the monthly electricity expenses. With the efforts of the Manila city Government, 120 houses were lit up using the "Solar bottle bulbs" in Tondo in the month of April.
It is really a revolutionary effort from the experts of MIT to reach out and benefit even the lowest Strata of the society.
Source:
CoolBuster