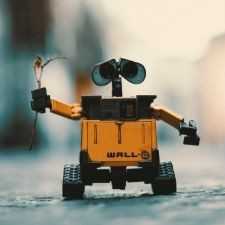 Robotics
Community of Robotics Enthusiasts: Discuss latest robots and questions with fellow robot lovers
444 Members
Join this group to post and comment.
Snake Robot (Robobusiness 2008)
That is so FRICKING awesome! Great find biggie! I really want to see the wireless version in action.
[EDIT: bunch of vids here:
Video Highlights | Biorobotics Laboratory
]
I've always had respect for the guys from Carnegie Mellon, especially their image processing research.
Other than the K.I.S.S principle, I also believe in looking at nature as the best source of ideas 😀
Can we have something 'cooler' than this as a 'CE Bot' 😀
Wow, that is amazing!! Yet again CE proves to be a little shining jewel of a resource. This forum rocks! Incredible advance in robotics. Thank you for sharing this.
Wow, this was just so unreal man. I could have kissed you for such a find😛