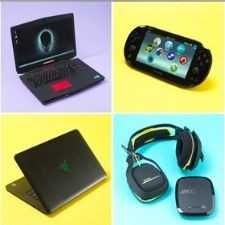 Gadget Geeks
Discuss all electronic gadgets - ask questions, doubts, troubleshooting tips et al. to fellow gadget geeks.
609 Members
Join this group to post and comment.
Skype For Browsers Is What Microsoft Is Hiring Engineers For
Few months ago,
Microsoft bought Skype
 for $8.5 billion and it was considered as 'smart' move by the industry insiders. Microsoft understands the importance of online video communication and acquiring Skype made perfect sense. Skype has a user base that spans across 200+ countries and several million users. But with the ever growing power of web browsers, Microsoft knows that it should port the Skype software to the web. Microsoft's recent job listings 
clearly point out
Microsoft's strategy for Skype. The ad clearly reads "bring the Skype experience to the web".
Engineers who want to work on this project should have at least 5 years of development experience in the rich web-app domain. Of course you'd need to be expert in HTML5, C++, JAVA and C#. Are you applying?
Via:
ARS Technica