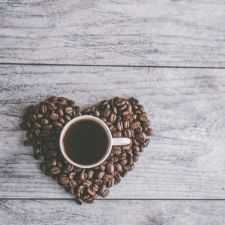 Coffee Room
Discuss anything here - everything that you wish to discuss with fellow engineers.
12831 Members
Join this group to post and comment.
Simple query about project: Should I work individually or in a group
Hi all,
I am a crazy computer science engineer...i am doing my my final year..so by next semester we would start doing our projects..Doing a project individually or in group?which one is good for us?I am confused because most of my friends are asking me to do individually saying that i could work out well on it and could provide the best..I would just like to know what you all think about this?
Thanks to the great education system that emphasizes on individuality. That doesn't work in real life.

miniy - Take my suggestion, work with a team - it will teach you so many things. Even in your professional life, you'll be a part of a team. Even on CE - we are a huge, big team of 14,000+ engineers.

You may not really appreciate my answer right now. Probably, someone here may explain in a better way.
Hey,Thanks for your suggestion biggie....I have decided to work in a team ..As you said that is how it will be in my professional life too..
Alright, all the best. Do share your experiences with us. Of course, get all your team on CE and discuss your project with all of us here 😀 !
hey miniy

try to be in some team coz by being in team you would be able to solve problems with many brains!
your responsiblities will be distributed, after all you'll have to work in some team/group even in your professional life too.

for you understanding read this example
teachers work in team to educate us. suppose if only 1 teacher teaches all the subject then.....he should be a SuperTeacher😀
hey dude ,im getting to ur intensions .but let,s face it there r no super heroes in real life saving the day all by themselves ,u got to learn to work in teams gud for ur professional career too/