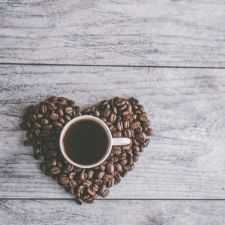 Coffee Room
Discuss anything here - everything that you wish to discuss with fellow engineers.
12758 Members
Join this group to post and comment.
Should Facebook have a 'Dislike' button?
Mark Zuckerberg has announced that Facebook's engineers are working on a 'Dislike' button. The feature has been demanded by many people. But 'dislike' button itself may not be good for the community itself. For example, if you upload your birthday photos and get 'dislikes' on it; you are certainly not going to feel good about it.

What do you think? Should facebook have a dislike button?
We have experienced dislike button before Mark and Facebook here on CE. So I would say it's not good for sure.
Really a bad thing, if facebook have a dislike button.😲😐
Well, here's my perspective on this topic. If Facebook were to come up with a Dislike button, it should be 'dedicated' only for select services:-

1. Videos uploaded on Facebook could use these buttons. This will motivate better content on the loose. This model is used in Youtube and I don't see people reducing watching Youtube. Helps a lot to keep the content neat.

2. There should be an algorithm to decide which picture posted online is a Profile/Group Picture and which is meant as a Gag! Yes, this kind of content is revolving all over Facebook. Although Facebook has kept a report button, there is no option for the average user (layman) to find out if that Picture has been reported already by someone or not. A dislike button in this case would clearly state the opinion about a majority of people.

3. People have lost/ruined the beauty of English language on Facebook comments. Thankfully Twitter is kept a bit more cleaner I feel. This dislike button could be useful for such posts. [How would they find out if your comment is a good one or a bad one - human-like-content-editors-with-Artificial-Intelligence (Is this POSSIBLE??)]
I think its ok to have it, people should be strong enough to take some criticism as well, if they are social networking!😛
I don't think it's about criticism or anything related to user.
Mr. Zuckerberg just trying to cash in direct raw data. I don't think this going to work. Nobody dislike a personal post even if it a "bad" friend. Either like it or just ignore it.
But, yeah may be Facebook is planning to expand to direct shopping from Facebook and reviews. In that case they dislike button would be useful.