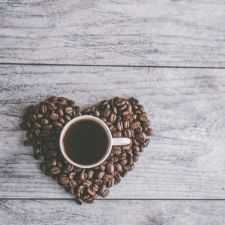 Coffee Room
Discuss anything here - everything that you wish to discuss with fellow engineers.
12829 Members
Join this group to post and comment.
Share stories that have influenced you
Well
I am dedicating this thread to those who like to read stories and learn something from them. Everyone is free to share some inspirational story that they have ever heard or read in their life. It doesn't matter if many of people over here have already read it. You just share it here with the rest who can get some inspirations from that story. Try to make your story interesting in reading like including pics and all 😁 . ok
So here goes one of a story from my side.
Once upon a time a tortoise and hare had an argument about who was faster



They decided to settle the argument with a race. They agreed on a route and started off the race.The hare shot ahead and ran briskly for some time.Then looking that he was far ahead of the tortoise, he thought he'd sit under a tree for sometime and relax before continuing the race. He sat under the tree and soon fell asleep.


The tortoise plodding on overtook him and soon finished the race, emerging as the undisputed champ.

The hare woke up and realized that he'd lost the race.
Moral till here: "Slow and steady wins the race."



The hare was disappointed at losing the race and he did some soul-searching.He realized that he'd lost the race only because he had been overconfident and careless.If he had not taken things for granted, there's no way the tortoise could have beaten him. So he challenged the tortoise to another race.

The tortoise agreed. This time, the hare went all out and ran without stopping from start to finish. He won by several miles.

Moral till here: " Fast and consistent will always beat the slow and steady.
It's good to be slow and steady; but it's better to be fast and reliable."


The tortoise did some thinking this time, and realized that there's no way it can beat the hare in a race the way it was currently formatted.It thought for a while, and then challenged the hare to another race, but on a slightly different route. The hare agreed. They started off. In keeping with his self-made commitment to be consistently fast, the hare took off and ran at top speed until he came to a broad river. The finishing line was a couple of kilometres on the other side of the river.

The hare sat there wondering what to do.

In the meantime the tortoise trundled along, got into the river, swam to the opposite bank, continued walking and finished the race.

Moral till here - "First identify your core competency and then change the playing field to suit your core competency."

The hare and the tortoise, by this time, had become pretty good friends and they did some thinking together.

Both realized that the last race could have been run much better So they decided to do the last race again, but to run as a team this time.They started off, and this time the hare carried the tortoise till the riverbank. There, the tortoise took over and swam across with the hare on his back. On the opposite bank, the hare again carried the tortoise and they reached the finishing line together. They both felt a greater sense of satisfaction than they'd felt earlier.

Moral till here "It's good to be individually brilliant and to have strong core competencies; but unless you're able to work in a team and harness each other's core competencies, you'll always perform below par because there will always be situations at which you'll do poorly and someone else does well."



Teamwork is mainly about situational leadership, letting the person with the relevant core competency for a situation take leadership.
Note that neither the hare nor the tortoise gave up after failures. The hare decided to work harder and put in more effort after his failure. The tortoise changed his strategy because he was already working as hard as he could."

In life, when faced with failure, sometimes it is appropriate to work harder and put in more effort.



Sometimes it is appropriate to change strategy and try something different.

And sometimes it is appropriate to do both.



The hare and the tortoise also learnt another vital lesson. When we stop competing against a rival and instead start competing against the situation, we perform far better.


To sum up- The story of the hare and tortoise has much to say:
Chief among them are that fast and consistent will always beat slow and
steady;work to your competencies; pooling resources and working as a team will always beat individual performers; never give up when faced with
failure; & finally, compete against the situation - not against a rival.


Hope you all have learned something from here like me 😀
i know this tale upto 3 morals but the relation you created to 4th moral is fantastic
and the collection of images is too good since i started seeing those images later all
Very surprising CEans here have no stories to share that can inspire someone.
*Looks like every here will create his/her own story in life to write here and inspire others * 😁.
here are some of mine:

"The Lorax" by Dr. Seuss
"Ramacaritamanasa" by Tulsidas
"the power of intention" dr. wayne dyer
"motorcycle diaries" Che guevarra
"bible"
"Hanuman chalesa" & Hare Krishna maha-mantra
gohm

here are some of mine:

"The Lorax" by Dr. Seuss
"Ramacaritamanasa" by Tulsidas
"the power of intention" dr. wayne dyer
"motorcycle diaries" Che guevarra
"bible"
"Hanuman chalesa" & Hare Krishna maha-mantra
Cool bible along with Hindu Holy books. Really these are very inspiring but you have never tried "Bhagwad Gita"?😀
Life stories of Bhagat Singh, Chandra Shekhar Azad, Udham Singh, Sukhdev Thapar, Pandit Ram Prasad Bismil, Ashfaqulla Khan, Genghis Khan, Prithviraj Chuhan, Maharaja Ranjit Singh, Hari Singh Nalwa,Alexander the Great, Attila the Hun, Napolean, Ashoka, Akbar, Maharana Pratap.

Mahabharat
Battle of Thermopyle
The Battle of Saragarhi
Iliad
Stories about mythological heroes

I have grown up listening to these stories and more such stories about valour, bravery and honour. So naturally they have inspired me a lot.
Good to see here responses of everyone here, mentioning the name of stories but if any of you can write any of these stores in an interesting(I mean not like a history book 😉 ) way here, it will be really very pleasing. 😀. Like the way I have not said "The hare and the tortoise" is the story that inspired me but instead I have written it here.

PS: Don't show your laziness in typing guys.😉
I'm greatly influenced by life story of Sir Richard Branson! Richie knows how to build successful businesses and have all the fun in the world!
Yes, I read the Bhagavad Gita all the time!
shalini_goel14

Cool bible along with Hindu Holy books. Really these are very inspiring but you have never tried "Bhagwad Gita"?😀
One story which has been a great inspiration is "The Alchemist" by Paulo Coelho. I've been reading the life history of sir. Andrew Carnegie now. Half way through the book, but still, it is one story you all have to read. Too good..
Ok, this is both true and breaking news new! I don't understand why stories like this aren't headlines instead of all the negative... I am humbled by the compassion, humanity & sportsmanship displayed. For that moment, these people realized their power of intention.
from yahoo sports via A.P.
February 18, 2009
Amid the grieving, a rare act of sportsmanship
Associated Press
The coach never considered any other option.
It didn't matter that his DeKalb, Ill., High School basketball team had ridden a bus two and a half hours to get to Milwaukee, then waited another hour past game time to play. Didn't matter that the game was close, or that this was a chance to beat a big city team.
Johntel Franklin scored 10 points in the game following the loss of his mother.
Something else was on
Dave Rohlman
's mind when he asked for a volunteer to shoot two free throws awarded his team on a technical foul in the second quarter. His senior captain raised his hand, ready to go to the line as he had many times before.
Only this time it was different.
"You realize you're going to miss them, don't you?" Rohlman said.
Darius McNeal
nodded his head. He understood what had to be done.
It was a Saturday night in February, and the Barbs were playing a non-conference game on the road against Milwaukee Madison. It was the third meeting between the two schools, who were developing a friendly rivalry that spanned two states.
The teams planned to get together after the game and share some pizzas and soda. But the game itself almost never took place.
Hours earlier, the mother of Milwaukee Madison senior captain
Johntel Franklin
died at a local hospital. Carlitha Franklin had been in remission after a five-year fight with cervical cancer, but she began to hemorrhage that morning while Johntel was taking his college ACT exam.
Her son and several of his teammates were at the hospital late that afternoon when the decision was made to turn off the life-support system. Carlitha Franklin was just 39.
"She was young and they were real close," said Milwaukee coach
Aaron Womack Jr.
, who was at the hospital. "He was very distraught and it happened so suddenly he didn't have time to grieve."
Womack was going to cancel the game, but Franklin told him he wanted the team to play. And play they did, even though the game started late and Milwaukee Madison dressed only eight players.
Early in the second quarter, Womack saw someone out of the corner of his eye. It was Franklin, who came there directly from the hospital to root his teammates on.
The Knights had possession, so Womack called a time out. His players went over and hugged their grieving teammate. Fans came out of the stands to do the same.
"We got back to playing the game and I asked if he wanted to come and sit on the bench," Womack said during a telephone interview.
"No," Franklin replied. "I want to play."
There was just one problem. Since Franklin wasn't on the pre-game roster, putting him in meant drawing a technical foul that would give DeKalb two free throws.
Though it was a tight game, Womack was willing to give up the two points. It was more important to help his senior guard and co-captain deal with his grief by playing.
Over on the other bench, though, Rohlman wasn't so willing to take them. He told the referees to forget the technical and just let Franklin play.
"I could hear them arguing for five to seven minutes, saying, `We're not taking it, we're not taking it," Womack said. "The refs told them, no, that's the rule. You have to take them."
That's when Rohlman asked for volunteers, and McNeal's hand went up.
He went alone to the free throw line, dribbled the ball a couple of times, and looked at the rim.
His first attempt went about two feet, bouncing a couple of times as it rolled toward the end line. The second barely left his hand.
It didn't take long for the Milwaukee players to figure out what was going on.
They stood and turned toward the DeKalb bench and started applauding the gesture of sportsmanship. Soon, so did everybody in the stands.
"I did it for the guy who lost his mom," McNeal told the Milwaukee Journal Sentinel. "It was the right thing to do."
[SIZE=+1]
They may not remember our record 20 years from now, but they'll remember what happened in that gym that night.
[/SIZE]
[SIZE=-2]
? Dave Rohlman, head coach of the opposing DeKalb team on what his players will take away from this experience.
[/SIZE]
Franklin would go on to score 10 points, and Milwaukee Madison broke open the game in the second half to win 62-47. Afterward, the teams went out for pizza, two players from each team sharing each pie.
Franklin stopped by briefly, thankful that his team was there for him.
"I got kind of emotional but it helped a lot just to play," he said. "I felt like I had a lot of support out there."
Carlitha Franklin's funeral was last Friday, and the school turned out for her and her son. Cheerleaders came in uniform, and everyone from the principal and teachers to Johntel's classmates were there.
"Even the cooks from school showed up," Womack said. "It lets you know what kind of kid he is."
Basketball is a second sport for the 18-year-old Franklin, who says he has had some scholarship nibbles and plans to play football in college. He just has a few games left for the Knights, who are 6-11 and got beat 71-36 Tuesday night by Milwaukee Hamilton.
It hasn't been the greatest season for the team, but they have stuck together through a lot of adversity.
"We maybe don't have the best basketball players in the world but they go to class and take care of business," Womack said. "We have a losing record but there's life lessons going on, good ones."
None so good, though, as the moment a team and a player decided there were more important things than winning and having good stats.
Yes, DeKalb would go home with a loss. But it was a trip they'll never forget. "This is something our kids will hold for a lifetime," Rohlman said. "They may not remember our record 20 years from now, but they'll remember what happened in that gym that night."
also read here:
https://highschool.rivals.com/content.asp?CID=914609
@gohm. I am so sorry for his mother but good story. I am proud of you Gohm Sir. Rest of you learn something from him like how to share a story in this thread.