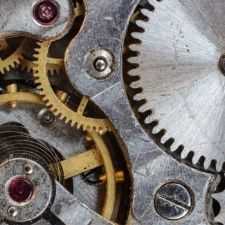 Mechanical
Community of Mechanical Engineers: Get help about everything related to mechanical engineering from fellow mechanical engineers.
660 Members
Join this group to post and comment.
send me any project ideas in mechanical engineering
i m doing my final year B.E.Mechanical . pls anyone send me ur ideas for my project.
First of all welcome to CE. It would be nice if you introduce yourself in the CE intoductions section. Read the the Sticky threads in the CE Newbie Training Section and try to follow those points.
This is important. You are new here and people don't know you. No one is going to come and ask you who you are, you have to introduce yourself. You will also make a good impression on people by doing this. And also it is true that when a popular or a person whom others know asks something, he/she gets a better response.
Also double posting is bad manners on a forum. Its just not done.
Now I hope you will follow what I have said.
And now for your answer, be a little specific. The list of projects in all fields are endless. You will have to be specific and give some details on what you have in mind.
😒 i would like to get much ideas in project related to railways,mechatronics,manufacturing field
m rekha, doing awesome in my curriculum, i interested in doing a project related to railways, but exactly m not specific in what to pick my topic as, can u guide abut this ??
Hi,i really need a quick solution to my query as i have shorter period to carry out. please look into it. i would be thankful to you