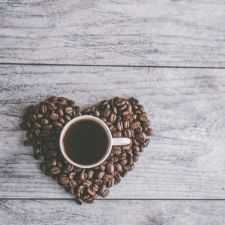 Coffee Room
Discuss anything here - everything that you wish to discuss with fellow engineers.
12832 Members
Join this group to post and comment.
Satyam News: Where the hell is Raju?
Satyam scam, India's biggest corporate scam so far, has making headlines everywhere! I want to know there whereabouts of the mastermind behind the scam, Ramalinga Raju.

Satyam says he's not absconding. Raju's attorney says he's in Hyderabad. Newspapers and TV folks say he is in USA or Dubai.

Guess what? I know where (the hell) Raju is. Watch this video -

[youtube]bNF_P281Uu4[/youtube]
Right now, cannot see the video. I doubt whether he is alive or not.😕
Oh he is having a much needed break!!after years of slogging and toiling he got a real vacation,vacation from work!!!!last reported he was seen in Hyderabad checking out tourist destinations in US of A!!!!
Those who can't see the video - its 'Where the hell is Matt" 😉 Matt's been dancing at locations all over the world 😁
ha ha ha,hey biggie how it feels to get invovle in scams???
I dont think he has left the country. He must be very much in Hyderabad or around.
Watch the video. He's dancing around at various location around the world.
Biggie, that's a really cool video! Check out his outtakes too 😀

I found his new one here. Where the Hell is Matt (2008):
[youtube]zlfKdbWwruY[/youtube]

Check where the first location is *grin*

[EDIT]

I know this is off topic from Raju's whereabouts, but the Matt video is quite inspiring 😀
I had posted where the hell is matt video long time ago, I think. Stride folks sponsored his journey around the globe 😁 .

Recently, I saw him doing the same dance for VISA folks!

Go Raju Go! 😁
Busted!
He has finally surrendered to the Andhra Padesh's DGP. Wonder why did he choose to change the state but thanfully he is out in open at last.
The million unanswered questions might get the answers now!