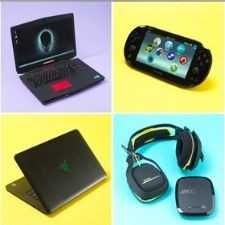 Gadget Geeks
Discuss all electronic gadgets - ask questions, doubts, troubleshooting tips et al. to fellow gadget geeks.
574 Members
Join this group to post and comment.
Samsung Pioneers Industry's Largest Flash Drive - Ships 16TB SSD
Samsung announced yesterday that it has started shipping its latest and industry's largest 16TB solid state drives. This new disk was initially unveiled at the Flash Memory Summit in August 2015, and is one of the tech products to graduate from prototype to production so soon. These disks, code-named PM1633a, will mostly be used by organizations than consumers because it is based on 12 Gigabit/sec Serial Attached SCSI Interface, suited for enterprise storage systems.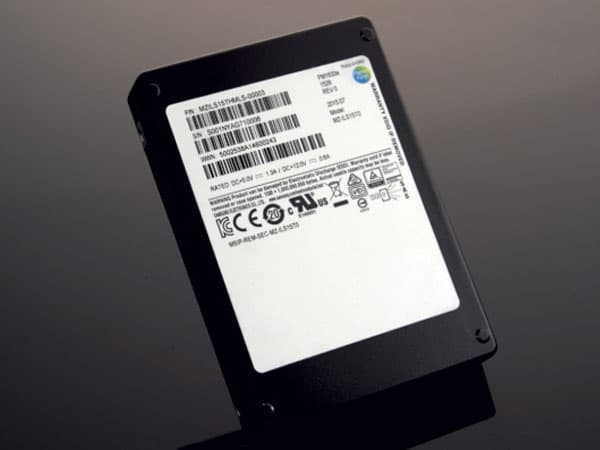 ​
This line of disks will be available in a range of storage capacity; 15.36TB, 7.68TB, 3.84TB, 1.92TB, 960GB and 480GB. Samsung boasts that this 15.36TB SSD is the result of their research in 3D Vertical NAND (V-NAND) Technology, which will continue to pioneer many such breakthroughs in the flash memory industry. This technology is also responsible for the blazing read and write speeds of these disks; 200000 and 32000 Input/Output Operations per Second (IOPS) respectively. The unit also houses a 16GB DRAM and a unique firmware that help in faster concurrent access.
The 16TB SSD is a 2.5 inch disk, and the architecture is pretty complex. Samsung explains it stacked 512 of its 256 Gigabit V-NAND chips together in 16 layers to form one 512GB package, and then put 32 of those packages together to arrive at the 16TB disk. Samsung promises high performance and reliability, thanks to its 3rd Generation V-NAND chips that have cell-arrays in 48 layers, as opposed to 32 layers in the previous generation chips.
Data production has always been on the rise, and with newer gadgets everyday, 4K and 360 degree video recording, there will always be a market for large storage systems. Handling such heavy data and multiple-streaming from the same source will require high storage and reading speed. Having 16TB of data sitting on a single disk runs the risk of losing all data in case of a disk failure, and backing up too will require another disk of equal capacity. To address this concern, Samsung says these disks come with stable metadata protection and recovery tools in case of a failure. This would be very appealing to enterprise storage space providers as it would be cost-efficient and less prone to data-loss.
Source:
Business Wire