Samsung Finds Out If You Have Enough Old Smartphones You Can Mine Bitcoins With Them
If you are a smartphone enthusiast with deep pockets, chances are you move to the next flagship smartphone as soon as it is released in your market. What happens to your old smartphone then? It is either handed over to someone else or you take advantage of exchange option with any e-commerce website. The old smartphone is recycled for parts but if the smartphone is still capable of performing why should it be scrapped? Samsung, who sells the most smartphones in India knows about this problem. So instead of recycling they have decided to go for something they like to call "upcycling". They have combined 40 Samsung Galaxy S5 smartphones and created a Bitcoin mining machine.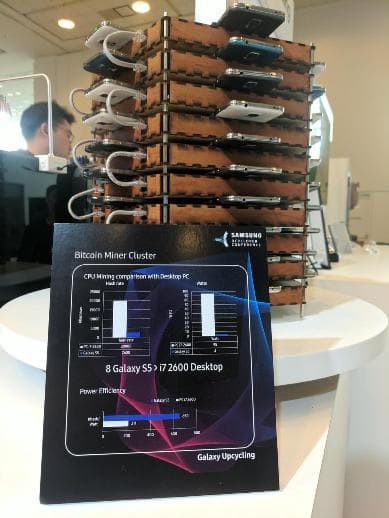 ​
While Samsung have not gone into the specifics of their project they are proud to flaunt the achievements. They report that just eight Samsung Galaxy S5s could mine bitcoins more effectively than a single Intel i7 2600 CPU. Moreover smartphones use less power than a computer which means this bitcoin mining machine will help you rake in the money faster without using more power. Samsung were able to do this at their C-Lab and they showcased their project at SDC 2017.
Apart from mining bitcoins, Samsung showed how their old smartphones can be used in innovative ways. Samsung took an old Galaxy tablet and converted it into an Ubuntu powered laptop. They showcased a repurposed smartphone with facial recognition to serve as a door lock which would allow trusted individuals to come in. They used an even older Samsung Galaxy S3 to monitor a fish tank. They have put up their achievements in
this GitHub page
for you to check out.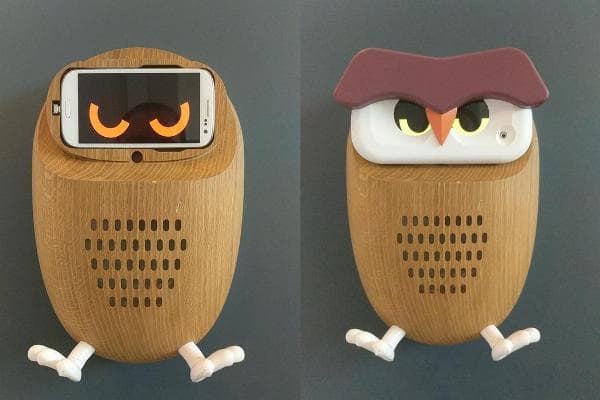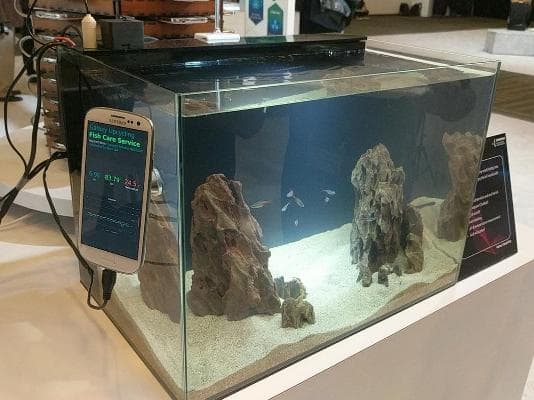 ​
Now you might be wondering why a GitHub page? You will be happy to know that Samsung will release the tools they used in their "Upcycling" initiative for the public to use. The tools will be released as a public beta and will allow you to unlock the Android and install custom software on it. While we do not have a time frame we expect them to be released by the end of this year.
Source:
Motherboard
via
PhoneArena
Crazy enough ! But I wonder, if they could replace the performance of those ASIC chips, which are solely designed for mining !
The government doesn't seem to like bitcoins. I'm wondering if the government can actually ban the cryptocurrency?
Maybe they could, but a alternative Crypto for each country could arise to curb their influence (But, again they become centralized). Vladamir Putin, recently said that Russia would have its own. RBI is getting ready for its Crypto 'Lakshmi'.

Even, if they completely seize, the core technology of Block chain would definitely rule the world. As a matter of fact, many state governments are using it for their RTA Dept.
Mainly the worry would be at ICO's of startups, as they recently surpassed IPO's 😁

Govt instead of banning block-chain based currency, they should join hands with other countries and catch up with regulations. Bit coin is already popping up and trading at high price and it's impossible to ignore. It's worthy to take risk now
Only logged in users can reply.