Samsung All Set To Take A New Plunge With The Galaxy Surfboard
For quite some time now, rumours are doing the rounds that the South Korea based consumer electronics giant, Samsung is taking interest in making tools for the professional adventure sport, surfing. Recently, an official video release from Samsung Mobile Brazil has featured professional surfer Gabriel Madina with a sleek and stylish surfboard which has all the technical resources engraved in it to support it, while it is running on the peak of a wave.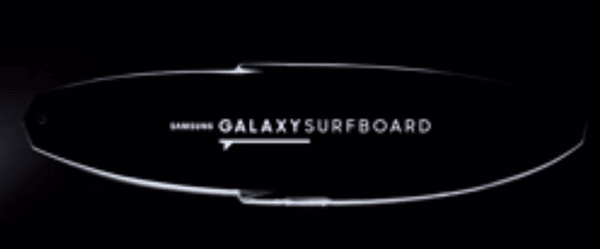 ​
Although it is an unexpected move from Samsung, It is not a completely "out of the bloom" step as Samsung has renewed its partnership with the World Surf League (WSL) last year. This shows what might have worked as a catalyst to manufacture a hi-tech device. The device is powered by the latest flagship phone, the Galaxy S7 and fits into the middle slot of the surfboard.
From the video, it is also clear that the device features a LCD display which is connected to the internet to sync messages from fans. There is a clear hint, the device might have an offline connectivity (preferably high range Bluetooth, working at a minimum range of 100m) which pops up instructions coming directly from a significant one.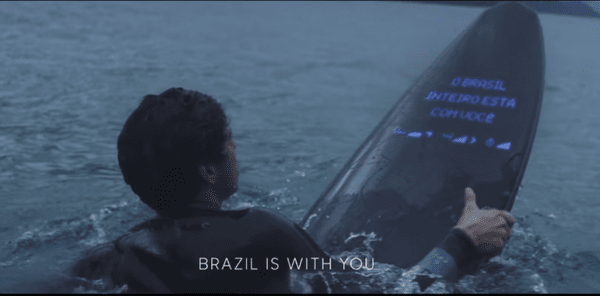 ​
The device boasts of a message board which automatically gives live feeds on weather condition, wind direction, height and frequency of the wave and also helps the surfer to take a turn. However, no such specifications data sheet has been released and it is not yet confirmed when we could get to lay our hands on it.
Watch the official video of Samsung Surfboard:
Source:
Youtube
|
Samsung
|
The Verge

Nicely written article!
Samsung's Galaxy surfboard truly looks like a masterpiece in the field of upcoming IOT devices.
Only logged in users can reply.