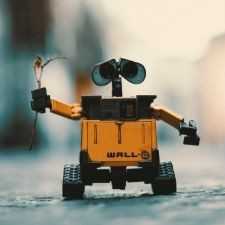 Robotics
Community of Robotics Enthusiasts: Discuss latest robots and questions with fellow robot lovers
578 Members
Join this group to post and comment.
Robotics and IoT engineering projects
IoT is definitely the technologies to watch for in the next decade and you can do a lot of interesting engineering projects with it. There are several ways you could combine IoT and robotics. Here's what comes to my mind -
1. Remote Controlled House Cleaning Robot : 
Think of a house cleaning (vacuum cleaner) robot that can be controlled remotely. You could have sensors that determine how dirty the surface is and then have those sensors trigger a command for the robot to start cleaning operation.
The robot will inform the owner about the cleaning progress via a text message or app notification. 
2. Automatic Home Irrigation System: 
You could have sensors installed in the soil that determine the overall moisture content. Once the moisture levels fall below certain level, the sensor would automatically start the pump to water the plant. 
You could even extend this to have multiple plants watered at various times through drip irrigation system controlled via IoT. You could even have a plant watering robot to do the job. Depends upon how complex you want the system to be. 
I hope these project ideas would get you started. Does this answer your question? 
If you have further questions, please post them below. All the best!
GSM Controlled Robot using Microcontroller
 It is a wireless robot which takes action by receiving a set of commands in the form of a SMS. In this project.