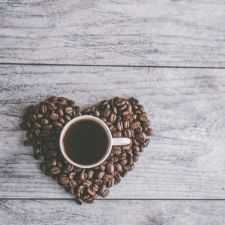 Coffee Room
Discuss anything here - everything that you wish to discuss with fellow engineers.
12762 Members
Join this group to post and comment.
Robocon 2008
Hey CEans!
Not sure which forum to post this under. Anyway, any of you planning to participate in Robocon 2008? It'll be held in India!
For more info, click here:
https://www.roboconindia.com/index1.asp
I really need more info, I checked the website and its in Aug, good time for me. If there are serious people wanting to join then please tell us here.

As for taking part, it depends on some very important factors related to my health, and even on other participants. In time I can tell.
We have 12 teams in the uni to start work on the robots.. but I believe we have to go through internal competitions, then the national one, before one lucky team sets foot on India.
My group is working on the manual robot. Good thing is there isnt much autonomous functions to deal with (its remote control, probably by a PS2 controller). Bad thing is we have such an hectic schedule with classes and all, plus the robot is big.. max dimension given in the rules is 1m x 1m. Thats so unlike my 20cm line follower.
If anyone wants an overview of the competition, here's a useful vid:
https://www.roboconindia.com/downloads/demo_robocon2008.MPG
Is robocon 2008 internal competitions malaysia finish? is u r team the "lucky" one ? i m sorry to ask these,but i interest very much to this ...so...Say a thanks first ..😀
Hey in my collge days i missd taking participation in this event,well I had some weird robotic ideas,like Land,Air or sea in any condition.
Good to see some responses here! 😀

Unfortunately, I left my team because I had other things to do. But of course, I still gave ideas and the like *grin* The competitions are still on going, but the deadlines are so tight. I hope my team does well!

sauravgoswami, did you manage to come out with that Land, Air, Sea robot? Please share your ideas with us? 😀
i am in a team which is preparing for the internal competitions ,but there have many hard nuts to crack.Originally,i think may your contest finish that i could find some way try to conquer our difficulty....whatever good luck to your team...fighting!!
What is your difficulty, asin?

Our initial internal competition did not go well. I heard most of the circuits of the robots failed. Not sure what the problem was. Oh well.
Worse than yours,our circuits have many many bugs,cause we couldn't dope out the robot's performance before it's started. Our "baby(robot)"is not steady not only on electrical control but also on mechanical precision...Just now,i got a short video on YOUTUBE ,that team's robots get the yellow butter cube in less than 5 seconds .so we have to increase the speed to defeat that kind teams.But the robot on a high speed will be more difficult to control.For example that whether the robot can break timely and stop on the correct position on a fast speed or not?😔 we gonna encounter more and more difficulty...good luck to you and us...
Remember asin, its not always about speed! Its more towards strategy actually. You can always block the other team in getting their cube! Of course, you must have backup plans.. if you see your opponent doing one thing, have something to counter it.

Regarding the electronics, its best to keep it as practically simple as possible. If you make the circuit too complex, it is quite difficult to troubleshoot the problem. Using a simple PIC16 microcontroller and a L293 driver motor (or a different one, depending on motor size) should NEVER be underated! They can be implemented in almost any type of robots.

I've yet to see the progress of my (ex)team. Anyway, good luck to fixing your problems! If you want anything specific, you can check out the Project Ideas section. We have some discussions about PICs and stuff.. it might help you out!
does anyone know whos the winner of robocon 2008?
technospartan

does anyone know whos the winner of robocon 2008?
The actual competition in India has not commenced yet 😀 Contest Day is on
31st August
.
Robocon India
At the moment, I'm guessing all teams who are registering are doing internal competitions in their respective universities/countries.