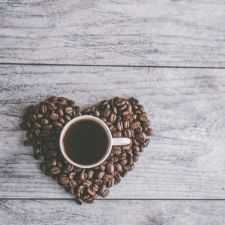 Coffee Room
Discuss anything here - everything that you wish to discuss with fellow engineers.
12829 Members
Join this group to post and comment.
Road Engineering
Hey all,
This post is basically out of Interest.
I have noticed lot of problems with Roads in India(specially at my place).In India road construction is very costly, roads are basically constructed using TAR and at some places cement is used.But the cost effectiveness is lost when the roads wear out in couple of years whose life must atleast be 5 - 10 years and more.Factors affecting may vary from the honesty of the construction company to other environmental effects.
Being engineer we will not question honesty of the companies but question ourselves how to make design and quality of roads better.I learnt that one rain causes more damage than thousands of vehicles using the road.I have lot of questions:-
1.Do we have any alternative to TAR (costly petroleum product)?
2.What must be the design techniques of roads to minimize the effect of rain(we should not even try to stop rain ! (against nature)) and other environmental effects?
Thanks,I will follow it up there!!

Bobby
concrete based pavement holds up much better than asphalt, however it is very expensive. Substrate quality/compaction & depth play a huge factor in how well the pavement holds up as it supports the pavement surface. Loose substrate that may have high sand or clay content, substrate experiencing frequent freeze cycles, ground shift or high water saturation will all be unstable and move causing pavement damage. A thicker pavement layer can also help, as well as proper mix ratio. Road networks require a huge budget to maintain that most people are not willing to pay via taxes or whatever (even if they complain about the conditions). Then you also have the environment impact factor. Mass transit or hover/flight technology would be a good answer.
u have very innovative thought so must be appreciated same dilemana iz with us in pakistan ..we cannot innsure contractor honesty in projects, no control over rains and expensive tar to use ..when we will think a way will cum out if u find solution then must share with me too