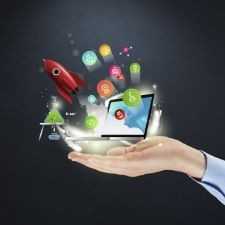 Startups & Business
Global Startup Community: Entrepreneurship is hard - Let's help each other succeed in business.
501 Members
Join this group to post and comment.
Reliance Jio and Startups
Mr. Mukesh Ambani actually disrupted the Internet and telecommunications yesterday. Not only did he announce that voice calls will be absolutely free on Jio network but 4G data rates will be cheapest in the world as well. I was thinking how'd this affect the Indian startups. If Jio holds its promise, offers great connectivity at low price - Indian startup ecosystem will bloom like never before!

How?

Well, Jio's strategy would definitely lead to pricing war, forcing other players to bring down their prices. With prices coming down, more and more users will be attracted towards the Internet. This means a lot of new customers for the Indian startups!

This will also mean that a lot of international startups will setup footprint in India making more options available for Indian consumers.

The startups in the video / audio content production are going to have a great time! They'll have more viewers hooked on to online content delivery than ever before.

Digital will be the 'way of life' for most of the Indians in the next 5 years. Lower barrier to entry will mean that most of the things will happen over the Internet. Internet banking, online applications, bill payment will become very common for everyone. A LOT of new opportunities will open up in this sector and I'm sure there will be lot of innovation as well!

What do you think?