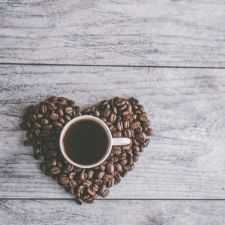 Coffee Room
Discuss anything here - everything that you wish to discuss with fellow engineers.
12894 Members
Join this group to post and comment.
Ready made or custom built furniture - what do you prefer & why?
Have you ever went to a home decor store? If yes, then most of the furniture that you have seen are classified as ready-made furniture. On the other hand, custom built furniture is made as per the demand of the customer to suit their needs and preferences. There are several pros and cons of the two and I have mostly experienced the following with either of them -
Period of Usage: Ready-made furniture is generally preferred by the type of user who requires them for a short period of usage. These kinds of furniture generally have poor longevity and degrade as the year passes on. Custom-built, on the other hand, are made with the finest qualities of wood and lasts longer. They are generally ideal for your home and mostly preferred by customers.
On the basis of price-point: Ready-made furniture is way cheaper than the custom-built furniture, however, the latter one offers more resale value and adds more value to your home as the time passes on. Ready-made furniture hardly has any resale value and are generally brought to meet an immediate need.
On the basis of the environment: Ready-made furniture is a result of the trade-off that a buyer makes in terms of the need and price point. They generally serve the purpose but doesn't fit well with your home environment. Custom-built is made to meet not only the requirement but also the theme of the home environment.
Hence, depending on the above points, it is easy to choose between the two. If a furniture is needed for a short-term purpose, its best to go with ready-made. For home, the obvious choice will be to go with custom-built.
What's your preference between the two? Share your views in the comments below.
I'll vote for a custom built furniture. A furniture is something which is a one-time investment and hence paying a bit more upfront for that long-lasting quality and capability to customize for suiting your own need is completely worth it.
A custom built furniture can be designed as per your specific space constraints of your living room. Also one can decide on the color and type of materials used, the quality etc. Additionally, you can add extra features if you feel so to suit your needs.
These are severely limited in the readymade furniture. But again, ready-made furniture is very easy to procure, doesn't need one to invest much time and energy and even available online on e-commerce websites like pepperfry.com/amazon/flipkart.
Here is an interesting video I came across on a facebook page, regarding how our furniture might look like in future.

custom build furniture best quality
I bought a second hand ready made rosewood sofa set (one three seater and two singles) for Rs.240 in Madras in 1962. I got some cots and a diwan made with rosewood at Trivandrum in 1985. By then the cost was much higher.
All of these are in regular use in Bangalore currently and doing well.
I does not matter if they are well made.
I am also in favour of custom built furniture. Sure they are expensive and they take a lot of time to build but they are far more superior than ready-made furniture. When we moved to a new house we were in look out for new furniture and we explored out options. The problem with readymade furniture is that you are never sure of the materials that go into building of the furniture. You cannot know which type of wood or adhesive has been used. So we hired a couple of carpenters who built the entire range of furniture from beds to sofa and dining table using the materials we had bought from them. We procured the good quality wood and other materials like nails adhesives and more and provided them with finishing materials and its been more than 12 years and we have not experienced a single problem and their quality is robust.

Another advantage of going for custom built furniture is that you can have them in any design you want. Previously we used to live in a small government quarters and normal king sized beds would be too large for it. The one we ordered to built was a smaller variant of the design we wanted and it was perfect fit.
I am all for custom-made furniture too. It ensures customized functionality, easier to fit one's needs. For individual or even collective use of family, its the best choice since the required number of drawers and cabinets, the style of the cabinet doors, hidden niches, etc are fitted in accordance with the preferences of the user. The long-term benefit is also something to vouch for.

But apart from the many advantages listed above, I think the choice has some cons too. It can be time-consuming to order and get the custom-built furniture. Plus the finished product may not be the same as what we had visualized. While most of the times there is still some scope for making adjustments, it might not always be the case and ultimately we might end up settling for what has been created for us.

Custom made furniture also entails significant financial investment compared to the ready-made one. So one has to take into consideration, priorities depending on one's use and time frame involved. Thus I think, for long-term use as in homes or office decors, it is good to go for custom-built furniture. For other short term usages as for moving in a new city temporarily, or for job purposes in cities other than your home-town, ready made furniture can do the trick.