Quizzr: October 01 : Top Scorers
This is the leaderboard for the top scorers of the 'Mixed Bag' Quiz conducted on 01 October 2017.
Those who want to participate in our awesome Weekend Quizzes, register on Quizzr:
Quiz | Quizzes for Engineers
. Also check out 'Quizzr Premium'.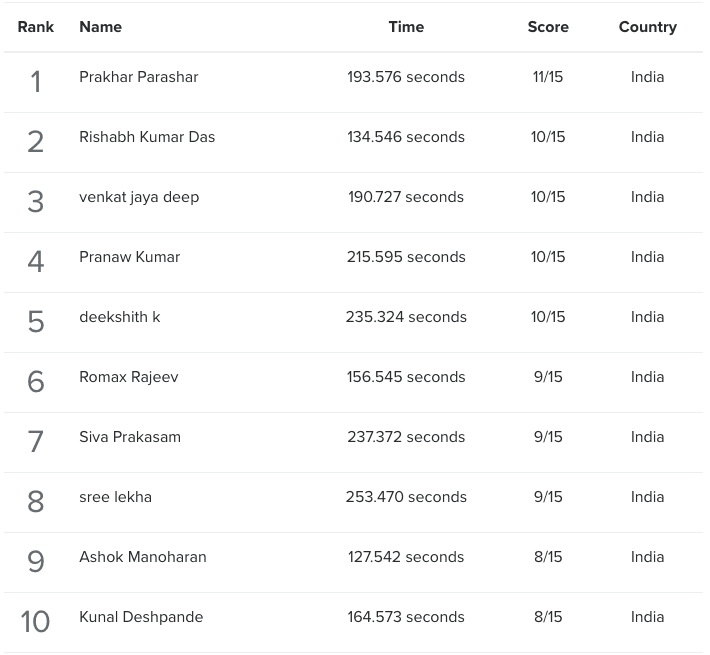 Congratulations to all those who made it to the list! 👍
Please share your experience of participating in the Quiz. 😀

Awesome questions. You should make this daily activity. We all would love to have it every day.🎉
Only logged in users can reply.