Quizzr 10 December 'General Trivia' Quiz : Top Scorers
List of top scorers of the quiz themed 'General Trivia' is as below.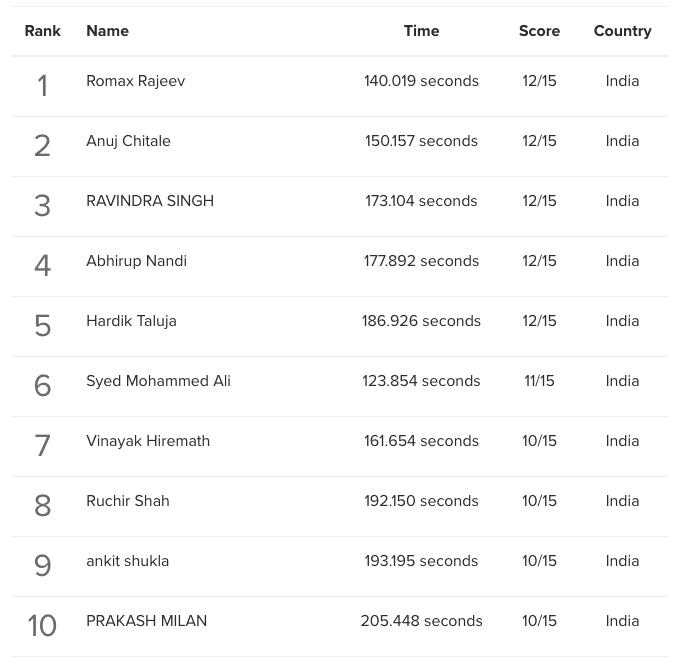 Congratulations to all the top scorers!
We are looking for feedback on improving Quizzr. Anything you say is read and noted. What are the things we could add / remove to/from Quizzr?
How's the quality of questions, anyone?
Only logged in users can reply.