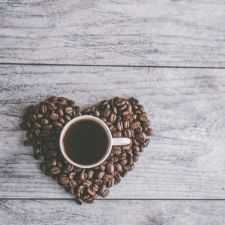 Coffee Room
Discuss anything here - everything that you wish to discuss with fellow engineers.
12832 Members
Join this group to post and comment.
Practical Implementations Of Flexible Displays
It looks like the electronics industry these days is obsessed with a new kind of biodegradable and flexible display. While we can understand the biodegradable displays are the need of the time, but I often wonder where would we typically find the flexible displays useful?

Also, we all are used to reading on flat surfaces and flexible displays are going to 'change' or 'challenge' that. Can someone think of practical implementations of the flexible display where they would solve some real problem?
Flexible displays, one application I can think of is 3D cinema. I know that it is already invented but that's just optical illusion. Imagine if in the 3D cinema things actually did pop out at you from the screen!
3D cinemas, to the best of my knowledge use special projections to create the effect. Having a 'big' 3D screen is certainly going to be a lot damn pricy!
Well considering that there is 4 massive HD widescreen monitors in the lobby of the building that I work in that just display casual messages all day I'd say that the active screen could definitely make it to cinema.
With advances in digital storage too there will be less of a need for movie storage on film, don't get me wrong here I know in this day and age this idea is hardly realisable, but imagine a cinema screen that is essentially liquid with infinite colour depth that can thicken and thin where ever it is needed to create affect. Think about it, with home cinema and 3D television the theatre is going to have to think of something to attract attention cause I know for sure that I'm not paying to watch a movie in a smelly as cinema when I could be watching it at home in better quality.
We can expect the advertising industry to put these displays to some good use. Its just around the corner. Pun intended.
What I think is that human eyes have been conditioned to read on the flat surfaces. But yes - advertising industry can use it; but that'd mean it relies on larger displays. A flexible display phone would be a great showoff; but the use would be zero.

What I sense though; it will just add to the durability of the screens. We will no longer have 'broken' glasses/screens. What do you guys think?
It can be used as a very compact portable displays.. Imagine if you can roll it up like a chart and move it to places and you can put up any picture, video for any presentations without the need for projector. For this we may need to work on a standard interface/protocol that could enable us to connect it directly with a PC, laptop or any disc player. Also, if we could decrease the production cost and bring down the price, then who knows, this could even replace our laptops and office room projectors.. 😉