Porsche's New Sports Cars - 718 Cayman and 718 Boxster Launched In India
Say Hi to two latest sports cars from German luxury car maker Porsche, the 718 Boxster and the 718 Cayman. With the launch of the new 718 series in India, the company is trying to create a distinction between the mid-engine models from its high-end 911 model. The series is a continuation of the powerful, turbocharged four-cylinder flat engine's tradition along with the latest technology innovations. The 718 Cayman will now represent the entry-level model of the company in India.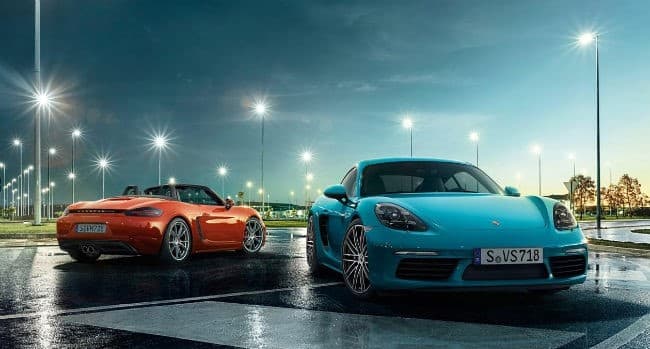 ​
Both models come fitted with new 2-litre petrol engines and deliver up to 380Nm of torque which translates into an exemplary performance, shifting from 0 to 100 kmph in just 4.7 seconds. With six-speed manual transmission, the top speed of the cars is rated at 275 kmph. Unlike the last year's models, the new Boxster and the Cayman come equipped with bi-xenon headlamps with integrated four-point LED daytime running lamps, ceramic brakes, sports seats and a Porsche 918 series inspired sports steering wheel as the standard features. The interior boasts of Porsche Communication system with an eight-speaker music system (six-speaker in the 718 Boxster) coupled with smartphones connectivity, such as Apple CarPlay, Porsche Car Connect, and USB port support.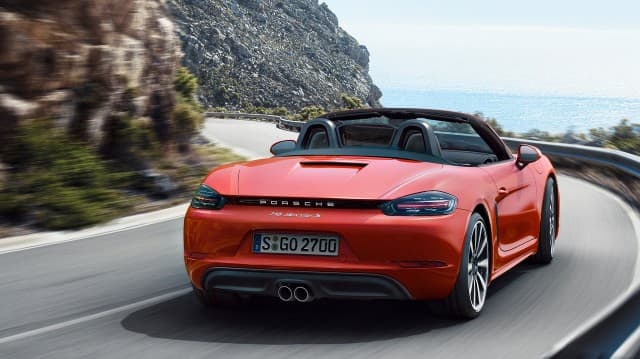 ​
After a lackluster 2016, when the company managed to sell only around 400 units due to various uncertainties in the Indian market, it is now eyeing for the mid to long-term potential for the luxury segment here. It considers India as an extremely important market and is committed to growing the dealer network and sales expecting the current spate of reforms along with the upcoming GST.
Porsche dealerships around the country, operating out of six locations: Ahmedabad, Bengaluru, Kochi, Kolkata, Mumbai and Delhi-NCR have started taking orders. The Porsche 718 Cayman is priced at Rs 81.63 lakh and the 718 Boxster starts at Rs 85.53 lakh (ex-showroom Delhi).
Source:
NDTV

at this price we can get a luxury apartment for sure!!
Only logged in users can reply.