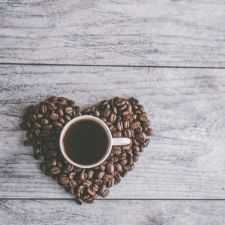 Coffee Room
Discuss anything here - everything that you wish to discuss with fellow engineers.
12763 Members
Join this group to post and comment.
Perfect definition of Software Engineer
hi CEan's..
please give me breief explanation abt importance and duties of Soft ware engineer
sauravgoswami

Ask Raju!!!
I like the sound of it 😉 .
But that's an interesting question! In my opinion, a software engineer is "An engineer who makes the hardware function through a set of instructions" [ 😒 ]
i think a software engineer is the one who engineers a set of commands to control or process information!!!
Software engineer is the one who has the skills to complete a full Software lifecycle from Analysis, design, development, maintenance, validation & testing, while every phase can has its own specialists, software engineer can do everything or can do one thing but fully understand how every phase in the project is done.

I hope this could be helpful.
Software engineer is a person who is always seen roaming around cubicles with a cup of coffee in his/her hand. Period.
Is software a engineering ?? since any tom,**** and harry does a course from local institute,works in a software firm declare himself a software engineer...please explain
Software engineer (in Indian context) is a guy who is 'onsite' and returns to India to and quickly gets married to the most adorable/beautiful girl from your class/college/company who you are in love with.

Now that's a perfect definition of Indian software engineer. 😁
That is heart-broken!!!! thanks god you warned me,i will make sure no software engineer hovers around my girl!!!
:shock: Completely shocked :shock: after reading few definitions given here.
A
software engineer
is a person who applies the principles of
software engineering
to the design, development, testing, and evaluation of the software and systems that make computers work. These people work long hours and may be asked to work overtime. Positives of this career are the good money, option of working at home, and it's perfect for people that want to work with computers and have a predilection for them.
Ref:
Software engineer - Wikipedia, the free encyclopedia
I agree with each and every word of this definition.😉