One Plus 3T Midnight Black Limited Edition to be available in India from March 31st
One Plus 3T, the smartphone that has a whopping 6 GB RAM and 128 GB extended storage has recently been re-launched with a new midnight black color avatar. The new variant which is yet another limited edition model is a classic example of fine craftsmanship and will go on sale starting from today, 23rd March. After the Black Colette model, this one is the second variant which has been launched exclusively under the limited edition category. Though the quantity of the previous variant was limited to 250, nothing has yet been quoted about the recent one.

​
The following is the teaser video revealed by the company on its website -
One Plus 3T midnight black color limited edition model comes all covered in a fine metal body which has been treated with a dark coating to get the desired appearance. As per the One Plus India website, it has been crafted with space grade aluminum and has been treated with 14-micron thick coating with three times repetition. The engineers have been long trying to develop such a model and after 30 iterations, they finally achieved a structure worthy enough to be bestowed with the logo of One Plus. Not only that but the phone has further been treated with an anti-fingerprint coating to preserve its new look for over a longer period. All these features are going to cost around Rs 34,999 which is no different than that of the standard 128 GB model.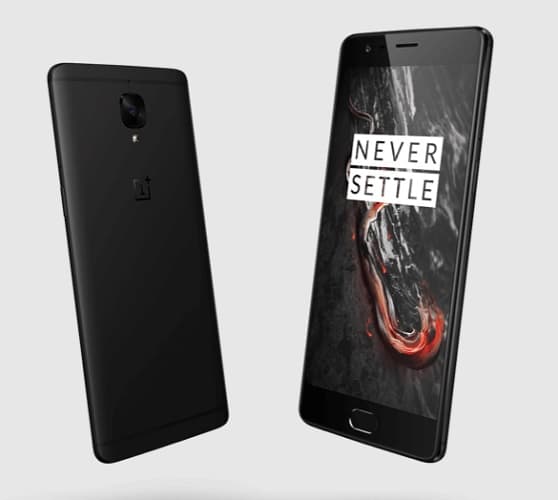 One Plus 3T Midnight Black - front and rear view
​
One Plus has stated reasons behind the launch of such limited edition variants. They believe that a smartphone with the latest high-end hardware is no good until it inspires its user everytime they use the device. Scoring well in all the areas is what their team believes in and thus, are trying hard to develop newer models. Though it is difficult to say how far they have succeeded in their new endeavors, what we have to say is the device is quite costly for a regular budget user. For those who are interested in buying this will have to wait as the model will be available in India starting from 31st March, 2 P.M. IST on One Plus India and Amazon e-commerce website.
Source -
One Plus India

Extra 5k just for the black color! One should wait for the OnePlus 5 😉
Only logged in users can reply.