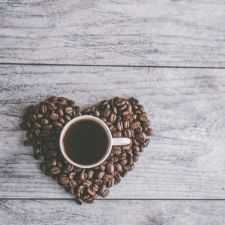 Coffee Room
Discuss anything here - everything that you wish to discuss with fellow engineers.
12773 Members
Join this group to post and comment.
New Yahoo Messenger Is Big On Features, But...
Yahoo Messenger, once the king of online messaging, is back from dormancy with a new revamped version; a little too late for the world that's moved on. Yahoo messenger was first debuted on the Internet back in 1998 to rival the AOL's Instant Messenger aka AIM and it took the world by storm. It was fun to use, it had smiles and it also let you group chat with your contacts. Remember, this was the PC dominated era and mobiles still had tiny display that'd only let you play SNAKE and send texts.
Yahoo Messenger has now been updated, or shall we say 'relaunched' in a brand new avatar with focus on the new mobile messaging. The problem, however, is that this market is already crowded with heavyweights such as WhatsApp, Viber, WeChat, Line, Telegram, Hike and several 'me too' apps. As TechCrunch notes it, the new Yahoo messenger could be one of the best mobile messaging app that no one will want to use.
Yahoo's launched the new YM as iOS and Android App and is likely to be rolled out on Windows as well. The good features from the past - like group chat have been retained but gone are the display of status, availability notice and few other features that you won't miss.
New Yahoo Messenger does take cues from its rivals. It lets you shoot photos with your camera or select photos from your phone's gallery and compresses them while sending them to your contacts. This helps in saving a lot of data for you as well as for your contact, but reduces the overall photo quality. Yahoo Messenger however has a facility that lets you share the original high-resolution photo as well.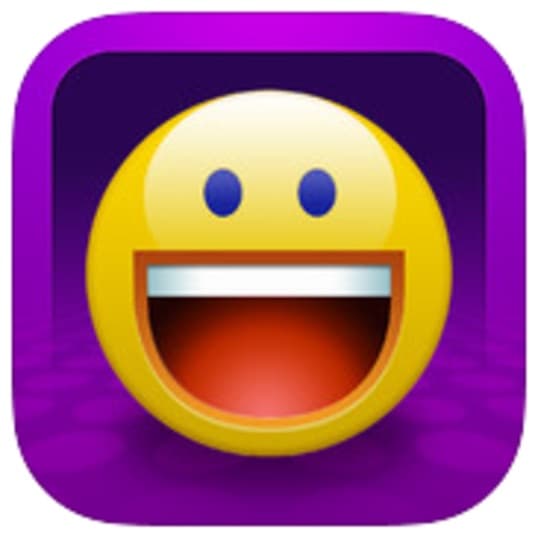 ​
With its years-long experience with managing photos through Flickr, Yahoo knows what people want - and it therefore groups the photos into easy-on-eyes album. You won't have to keep searching for photos buried in long conversations. A feature that makes the new YM stand out from the rest of the crowd.
The new Yahoo Messenger also handles the problem of undoing the sent message. Yes, you can reverse your message. This feature lets you delete a message that you've sent and it will be removed from the server as well as from your contact's phone as well. If they haven't read the message, it will be done without them ever noticing. With the new Yahoo Messenger, you can definitely stop regretting over the messages sent.
One more noteworthy feature of the new Yahoo Messenger is that it allows you to 'Like' messages. Simply tap and hold the message and you will get a slideout that will let you like the message. You may tap on a photo in the conversation and like it. The photo will quickly add you to the list of people in the conversation who've liked the photo.
Finally, the YM goes a step ahead and let you include animated GIFs in your chats. You may note that Yahoo already owns Tumblr - one of the top destinations in the world for the animated GIFs. You can be sure that you will never be out of that witty GIF that lets you convey emotions that text or smilies can't.
Yahoo's improved the web-interface of the messenger as well and lets you cross chat from within your Yahoo Mail. The desktop users may note that the messenger.yahoo.com is still active and saves you an extra download on your laptop or desktop.
Yahoo messenger is aiming to compete in the market that has products with loyal fans and merely adding new features may not make people switch to Yahoo. Yeah, you don't have to remember your old login userID and password as Yahoo will use your phone number to create your new account and even scan your address book to find existing contacts.
Do let us know if you think Yahoo Messenger can still have any skin in the game. How many of you are willing to give Yahoo messenger a try?
Download New Yahoo Messenger
:
Yahoo Messenger - More than words
I just have deleted all my yahoo messanger contacts few weeks back ! 😔
Harshad Italiya

I just have deleted all my yahoo messanger contacts few weeks back ! 😔
I stopped using Yahoo Messenger ever since Google announced Gtalk. I only hold a pseudo account with Yahoo to perform tests with outgoing emails 😏.
It also turns out that Yahoo's looking to sell its entire core business to new buyer - and I guess Google and Microsoft would get back to the table. Yahoo did a big mistake back in the past by reject Microsoft's multi-billion offer to acquire them. I feel sad for Yahoo.
Reading this post, I got lost in my thoughts about the days when me and all my friends used to prefer Yahoo Messenger over Gchat. Google chat was new, but boring at that time. The different font style, the chat window, the huge range of emoticons were our all time favorites. We used to discuss homework and all things that had happened the college the previous day inside that Yahoo chat window. The 'ROFL' smiley used to be the most abused one. ☕
This one -

I am pretty sure the oldies here will remember using this set of smiley pack back then -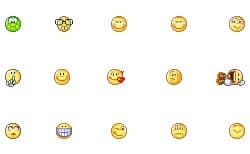 Now-a-days, WhatsApp has become the king of emoticon rich messages. They have a larger than ever set.
Coming back to the question of whether or not I'll give it a try - Well, it doesn't make sense anymore. There's Facebook Messenger & WhatsApp. All your friends are in there. No point in making them shift to another app.
Anything pathbreaking in messaging area seems unlikely in the near future. (or am I not thinking hard enough?)
Kaustubh Katdare

I stopped using Yahoo Messenger ever since Google announced Gtalk. I only hold a pseudo account with Yahoo to perform tests with outgoing emails
Me too but yahoo messanger IDs were part of my google contacts from very long time so finally one day I deleted them all. 😉