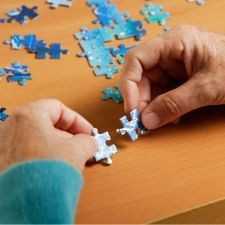 Brainy Puzzles
Puzzle Solvers: Interesting brainy puzzles shared by fellow puzzlers
303 Members
Join this group to post and comment.
New Section for puzzles / GK questions - what say?
CEans,

I'm convinced that we need to reorganize our sections on CE. While we finalize on the new structure, how many of you think that we need a separate section for Puzzles / GK questions / Mathematics etc.?

Please do comment here, your voice matters and it helps us make decisions!
Good to hear that.

However, the response is so poor. We'll need at least 10 responses saying "yes! we need the puzzle/math/gk section". So that we can be sure of getting regular posters in that section.
nice idea sure have that implemented..