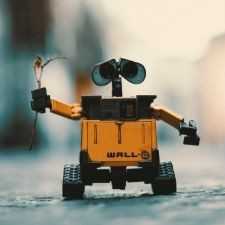 Robotics
Community of Robotics Enthusiasts: Discuss latest robots and questions with fellow robot lovers
441 Members
Join this group to post and comment.
Need tutorials to create robots? Check here
Creating robots is one of most satisfying experience for those seeking projects. Robots can range greatly in terms of function and features.
Since there are lots of requests for projects here on CE, I came across this site that shows tutorials on creating various robots.
Click
->
site map | Member Robot Tutorials
Here are 3 that won the Tutorial competition. They are also complete with videos!
Click
->
Robot Tutorial Contest Winners - Automaton: IEEE Spectrum's blog on robots and robotics technology
In the spirit of crazy engineering, please do not 100% plagiarize these design. Analyze and improve on them! They can be used as a foundation for some really crazy and amazing robot projects. Good luck!