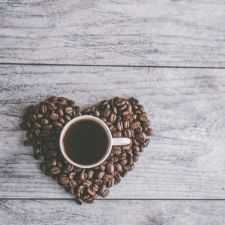 Coffee Room
Discuss anything here - everything that you wish to discuss with fellow engineers.
12832 Members
Join this group to post and comment.
Need help in improving my Database project
hi friends...
im doing B.Tech CSE 3rd year. i have to do a mini project for this 5th semester. i already have an idea. i given it below.
SPECIFICATION TRACKING SYSTEM
INTRODUCTION
Specification is the task of precisely describing the software to be written, possibly in a precise way. In practice, most successful specifications are written to understand and fine-tune applications that were already well-developed. Specifications are most important for external interfaces that must remain stable. A good way to determine whether the specifications are sufficiently precise is to have a third party review the documents making sure that the requirements are logically sound.
Specification tracking system helps us to track different specs like,

o Work specs
o Process specs
o Rule specs
o Card specs

REQUIREMENTS
• STS will supports initiating a work to an employee
• STS can view the snapshot of the process going in the office
• STS maintains the database by updating a process which is completed
• Deleting failed processes
• STS will monitor the processes assigned to the employee in the office
• Custom SQL window for advanced users to use the above mentioned tasks

For example,
Work spec will be provided with information like,
Input – Gives us resource required to start a particular work. Resource may be design docs, or reference files, etc.
Requirements- Which precisely tell us what need to be done.
Work procedures – This tell us how to carry the assigned work.
Output – Tell us about the final outcome.

Sometimes work spec refers to process spec or rule spec which tells us some standard to be followed. Spec tracking system helps to track particular spec information by passing spec id assigned to it.

DESIGN
GUI Front – end (Visual Basic 6.0)

The front-end used here is Visual Basic 6.0 and the following operations are possible on the database,
• Creating a Record
• Updating a Record
• Viewing Database
• Custom SQL Window(for advanced users)
• Quick Menus

Back – end (Oracle 9i)
We use Oracle 9i as back-end. The entities used in the database are Works, Process, Card and Rule.
the doubt i have is whether this is enough or i should add something or modify something???
can someone suggest....
thanks in advance