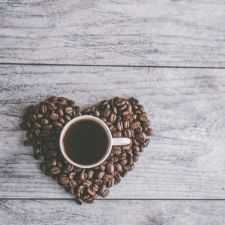 Coffee Room
Discuss anything here - everything that you wish to discuss with fellow engineers.
12889 Members
Join this group to post and comment.
Need help in designing small sparger and chamber for sparger
The design will need to consider the following:
Fluid flow rate = 50mL/min
Air flow rate = As low as possible
Fluid media = Peritoneal Dialysate
Media temperature = 34 Deg C
Air media = Sterile ambient air
Starting pCO2 = ~250mmHg
End pCO2 after sparging = <40mmHg
What is the purpose behind this activity? Is the sparging to be done online while the PD fluid is being put into the peritoneum?
Normally peritoneal dialysis does not involve this step. Where is the pCO2 = ~250mmHg coming from into the dialysate? Why not remove this prior to packing the dialysate?
Is there a specification for PD fluids that the CO2 levels have to be below some value?
Dear Ramani Sir,
Yes the sparging to be done online before allowing the regenerated dialysate in to peritoneum. 
I'm working on some experimental project to reuse the dialysate in to human body.
The CO2 level is tentative value that is generated from human body during this process. Need to eliminate the generated CO2 when it is reused in to human body. For this I'm trying sparging process to kill micro bubbles.. 
I'm more looking in to mechanical design support side here..
I had done some work on peritoneal dialysate development and manufacture about 30 years back. Are you going to purify the effluent after dialysis and put it back? In the same patient? Not worth the effort.
Coming to the mechanical design, we developed a bubble oxygenator for use in cardio-pulmonary bypass during open heart surgeries in 1980. The device does exactly the same function that you mentioned except that the fluid (in this case the patient's own blood) was flowing through the device at 3 to 5 litres/minute.
We used a sintered polymeric porous filter element as the bubbler for oxygen. Because blood foams a suitable defoamer had to be incorporated. This was Di Octyl Sodium Sulpho Succinate coated on a large surface area fibre bundle. Since yours is an aqueous fluid, this can be avoided.A company called Blinex started making these in Bombay, India in 1975 or so. They helped develop the specific type we wanted.
You can take a 25 mm dia 5 or 6 mm thick element (100 micron average pore size), mount it on a suitable moulded funnel and fix at the base of a rigid or soft plastic cylindrical chamber 12 to 15 cm long. Fix inlet for fluid at the top and outlet at the base. A gas outlet right at the top end will let out excess oxygen and eluded CO2. 
Blinex seem to be still in the same activity:
Dear Ramani Sir,
Thank you for sharing your experience... and thanks much for the detailed explanation...will reach to Mumbai supplier and try my best to develop POC on my idea...will keep you posted on the progress of my experiments...request your guidance in future too..
Regards
RamJ