Nasscom And Facebook Sign A MOU To Engage Budding Indian Entrepreneurs In Product Design Initiative
Nasscom, the Indian trade association for IT and BPO industries has recently announced that they are all set to collaborate with Social Media giant Facebook and has already signed a legal memorandum regarding the same. After the announcement of the "startupindia" project, Nasscom ambassadors went to the Silicon Valley for a business trip and bagged such a great deal involving young entrepreneurs.
Insiders revealed, the project named "Product Design Initiative" would fund and provide logistic support for more than 500 product design startups and train 5000 plus product designers for a duration of two years.
With a large human resource available in India, it will derive enormous benefit in terms of economy and management. The key element in the project includes awareness programs on product designs tools, laboratory standards, design sprints and leadership.
This particular move was necessary to rejuvenate the ideas and nurture them to be ultimately productive. The Indian youth has now discovered a passive way to introduce themselves in to business. However, productivity and correct handling is necessary for it to be sustained through phases, which is missing in majority of the cases.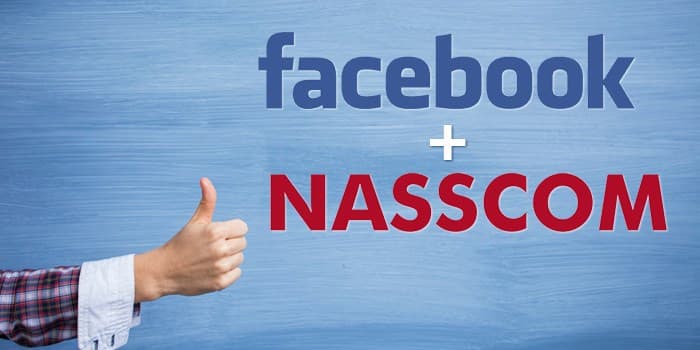 ​
According to R Chandrashekhar, President of Nasscom, the sole purpose behind their move was to initiate empowerment in product design and manufacturing industry, which would require direct involvement of entrepreneurs. The output is expected to flicker a revolution in young minds and guide aspects such as problem solving and solution building. The deal might benefit the society with an academic advancement and skill refurbishment which should result in better quality software products and serve their respective purposes.
Julie Zhuo, Vice President at Product Design Department in Facebook explained that the growing society and system needs better understanding of the subject and requires constant upgrades. To match the exponential rise, it would be necessary to foster new skills and innovation which is expected from newcomers in the design field. She added that, Facebook is delighted to work with India, a move which is expected to attract the youth. It is quite certain that this will be a landmark collaboration in the diverse fields of engineering and entrepreneurship.
Source:
NASSCOM
|
INC42
Be the first one to reply
Only logged in users can reply.