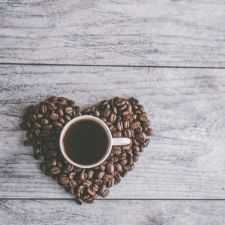 Coffee Room
Discuss anything here - everything that you wish to discuss with fellow engineers.
12838 Members
Join this group to post and comment.
NASA Scientists Studying The 'Super Bowl' For Investigating Aerodynamic Phenomena
NASA's Ames Research Center is now reportedly focusing on Super Bowl, the annual championship game of the National American Football League, in order to gather useful knowledge pertaining to aerodynamics. According to the latest press release, NASA researchers believe that spacecraft designs could be significantly improved by analysing and making use of data recorded by studying a football's movement. The study surely possesses the potential to revolutionize the 'future space craft' in terms of agility.
Fluid dynamics is the study of fluids (gases and liquids are collectively known as fluids) in motion, whereas aerodynamics is a sub field emphasizing on the way air and other gasses flow around objects. This relationship between shapes of objects and fluids is the primary cause behind specific designs of space crafts.
Minor changes in their structures might produce more Earth-friendly systems and assist in building a spaceship to Mars by choosing the best possible route. Rabi Mehta, chief of the Experimental Aero-Physics Branch at Ames, expressed that sports were an intuitive way to arouse an interest in researchers to develop next gen devices based on aero dynamical principles.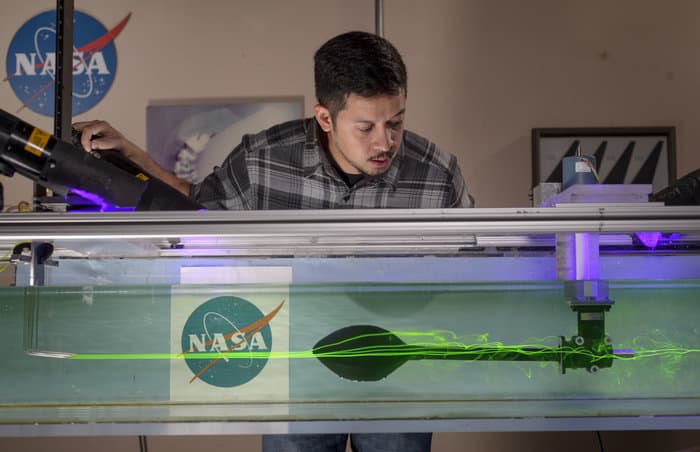 Student intern Joe Burces at NASA's Ames Research Center observes football in fluid dynamics chamber

​
To gather experimental evidence, scientists designed a set up consisting of small wind channels and water tunnels. Commonly invisible fluid movements around a football were clearly seen due to the presence of external laser sources and dyes. The smoke pattern generated was a look alike illusion that predicted the minute disturbances through the changes in patterns. Mehta explained that the team was looking for a change, or minute disturbances in the near-most aka "boundary layer", proportional to the performance of the ball.
As an example, Mehta talked about the mechanism of a golf ball when it's flying in the air. The turbulent fluid flow attaches the boundary layer with the object for a long time thereby delaying the separation from the object. When the boundary layer is separated from an object, the pressure imbalance slows down the object.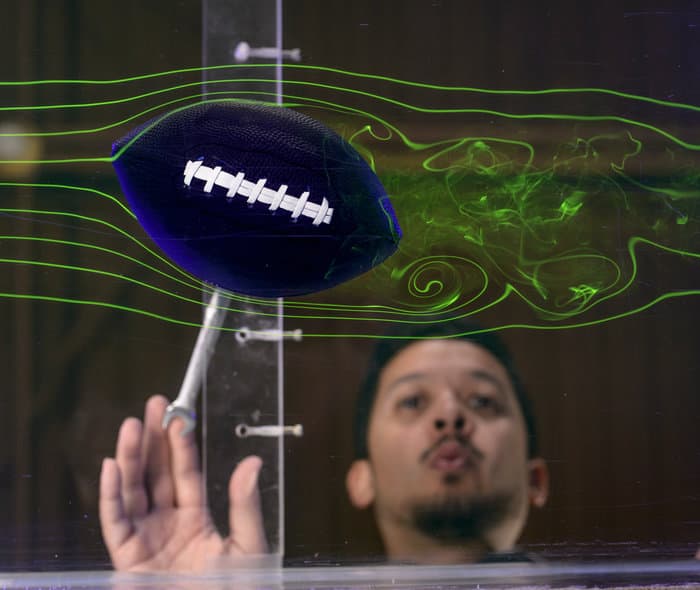 ​
A similar phenomenon is observed while kicking a football, where even a little off the mark kick can send the ball away from the net. The researchers firmly believe that assimilation of these results generated from practical experiments might aid in innovating a new and enhanced type of space system. The research was funded by the Aeronautics department at the Ames Research Center.
Source:
NASA