Multicast - the good, the bad, and the ugly
I inherited a video platform where they used the same multicast IP for transport streams and changed the udp port. You can get away with this if you're layer 2, but as soon as you cross a router then only the multicast group is used and all those streams come.

So I'm unwinding this mess. Today, I reduced the bitrate to a device in a market from 1.2Gbps down to 500Mbps and we are still getting all the same video content. I estimate that I can reduce this by another 200Mbps tackling a couple more multicast groups.

So if you are ever going to transport video to multiple regions from a common headend, here are my recommendations:
1) Create a plan for your multicast usage
2) Use SPTS and a different multicast group for each service
3) Use IGMPv3 - it makes locating the source much easier

These three things will make the management and efficiency of your platform so much better.
Here is a good example of how a poorly planned use of multicast groups can look and what it looks like after I corrected the multicast groups and optimized the video flows.
Keep in mind, the same video content is being consumed in both cases.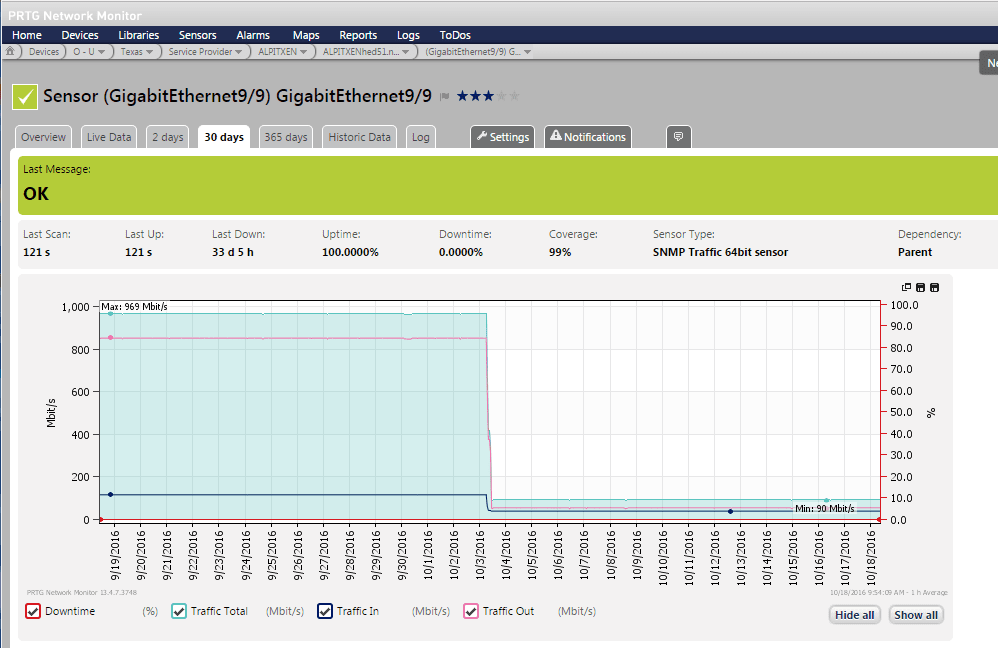 Only logged in users can reply.