Motorola to launch Moto G6, G6 Play and G6 Plus smartphone at Sao Paulo Press Conference on April 19
Motorola has started sending out invites for their upcoming press conference to be held at Sao Paulo, Brazil on April 19th. The news has been leaked in the technical community when ANDROIDPIT uploaded the following invite on their blog site. Several rumors and leaks have featured recently about the new Moto G6 series and it is expected that the event will host the launch of these mid-range devices for which many of us were waiting for quite a long time.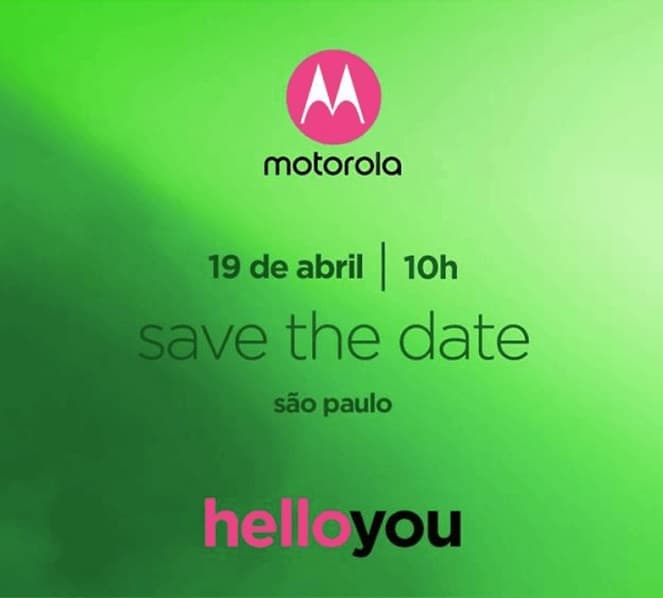 ​
Recently, several leaks and rumors flooded the internet with the new Moto G6, Moto G6 Plus, and Moto G6 images. The company has not yet confirmed anything via their official sites but it is expected that the event will witness the launch of the devices as the background of the invite image matches with the theme of the recently leaked images of the Moto G6 series smartphones.
Moto G6 has been rumored to have a 5.7-inch full HD plus display with a resolution of 1080 x 2160 pixels. It will have the power efficient Qualcomm Snapdragon 450 Soc and 4 GB of RAM. The internal memory will be restricted to 64 GB with an option of external memory support over microSD. The phone will be powered by 3000 mAh battery and will feature as usual stock Android 8.0 Oreo out of the box. Not much is known about the camera specifications but as per one leak suggests, the device might have a dual rear camera setup with 16 MP + 5 MP sensor setup.
​
Moto G6 Play, a budget variant of the Moto G6, might have a 5.7 inch HD IPS display with a 720 x 1440 pixel resolution. Snapdragon 427 Soc is expected to be present in this device coupled with 2 GB of RAM and 16 GB of ROM. Powered by 4000 mAh battery, the phone is supposed to have a single camera setup with 13 MP primary camera and 5 MP front selfie camera respectively.
Moto G6 Plus will have a 5.99-inch full HD plus IPS display with a resolution of 1080 x 2160 pixels. The phone is rumored to have Snapdragon 630 Soc and might come in two RAM variants 4GB and 6GB respectively. The internal memory is expected to be same as that of Moto G6, however, the battery capacity might have some extra juice as it is expected to have a 3200mAh rating. Camera specifications are expected to be same as that of Moto G6 and the stock Android experience is also expected to be no different than the rest of the others in the lot.
Pricing of these smartphones will play a crucial role in determining their stay in the Indian gadget market. Several rumors have come out that points the average price to be around Rs 13,000-16,000 for these devices. However, there is no confirmation about any of this information from any reliable sources. Today, much of the rumors have been found to turn out to be true in the tech world and we will also have to wait till 19th of April to check out whether all these tips validates for these new Moto G6 series. It is already late for Motorola to capture the market in India as the specifications offered by these smartphones doesn't sound much appealing in comparison to the others like Xiaomi and Honor. However, if Motorola manages in maintaining an aggressive pricing, there might be some room for these devices in the Indian Mobile market for the year 2018.
Source -
ANDROIDPIT
|
LEAKS

I hope the Cast Screen works without the need of Chromecast in the new Moto G6 series..
Only logged in users can reply.