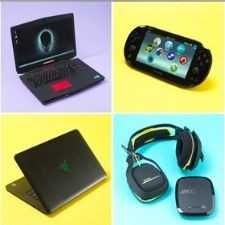 Gadget Geeks
Discuss all electronic gadgets - ask questions, doubts, troubleshooting tips et al. to fellow gadget geeks.
573 Members
Join this group to post and comment.
Microsoft's Xbox Kinect Could Aid In Helping Patients Suffering From Respiratory Ailments
Gaming softwares in the field of medical science talk about a new technical blend that supports both the industries. A group of researchers from the Institute of Digital Healthcare, WMG at University of Warwick and the Institute of Inflammation and Ageing at University of Birmingham and Heart of England NHS Foundation Trust (HEFT) have come up with a unique solution to address respiratory problems such as cystic fibrosis using Microsoft's Xbox Kinect.
The doctor's choice Xbox's Kinect sensors are unitedly used in a system that can quickly develop a 3D image of a patient's torso. The accurate results can be compared with the device known as spirometer, which helps in assessing how a chest wall moves which ultimately gives information about the respiratory system. Dr Chris Golby, a project leader at the Institute of Digital Healthcare explained that their research prototype is cost effective and relatively better when compared to existing approaches aiming to comprehensively measure a patient's breathing.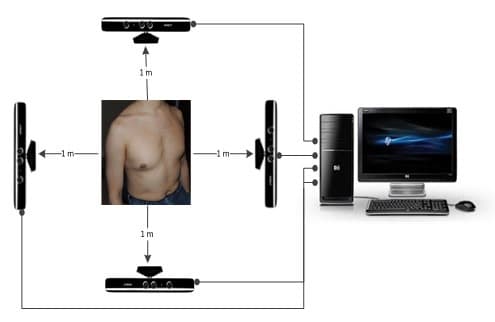 Integrated System
​
Spirometer is a biomedical instrument that measures air capacity of the lungs. However, due to an inefficient technology the mouth piece fails to tightly cover the mouth which produces erroneous results. Also, this instrument is unable to produce exact results when the patient is suffering from collapsed lung segments or respiratory muscle weaknesses. But, with this futuristic model, doctors were able to detect the air capacity when the patient was experiencing physical stress such as doing an exercise.
With the combined action of 4 kinect sensors, the system beat all its competitors. To test the system, the team first took help of a resuscitation mannequin and later it was tested on healthy people and finally, people with respiratory problems. The sensor system throws infrared light to monitor changes in distances across the chest wall from 4 distinct viewpoints. After generation of a 3D image, it was examined using a software. The complete research report was published in the Medical & Biological Engineering & Computing journal.
Source:
University of Warwick