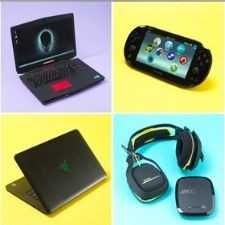 Gadget Geeks
Discuss all electronic gadgets - ask questions, doubts, troubleshooting tips et al. to fellow gadget geeks.
574 Members
Join this group to post and comment.
Microsoft Translator: Android App Gets Offline Support & iOS App Gets OCR
Depending upon which platform you use, Microsoft has released updates for its Translator app. If you are using the Microsoft Translator app on Android then with the latest update you will get access to offline translations which have been a much requested feature by users who travel abroad and want to save on their precious mobile data. The offline translations are powered by the Deep Neural Network developed by Microsoft for use in Skype Translator and Bing Translate. Microsoft guarantees that its offline translations are very close to their online translations in terms of accuracy. So if you are travelling abroad you can download the offline packs and use them to translate voice and text. The offline language packs are available for Chinese Simplified, French, German, Italian, Polish, Portuguese, Russian, Spanish and Vietnamese.
​
On the other hand if you are using the Microsoft Translator app on iOS you will now have access to the image translation feature. In simpler words, image translation is Optical Character Recognition or OCR. With the help of this online feature you can put up your camera on the text you want to translate and the app will generate the translations and put them in an overlay over the existing text from the camera. The OCR translation can also be used for all images saved on your camera roll. This means you can use the app to translate a text from an image that you obtained from social media or instant messaging. Currently you can translate 21 languages with the help of image translation.
We have to point here that these features have been in existence in the Windows and Windows Phone platform since 2010. Microsoft assures that both Android and iOS will get each other's features in the coming months.
Source:
Microsoft Translator Blog