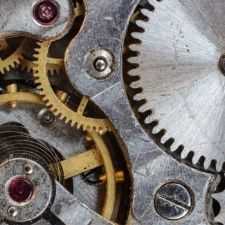 Mechanical
Community of Mechanical Engineers: Get help about everything related to mechanical engineering from fellow mechanical engineers.
785 Members
Join this group to post and comment.
Mechanical Engineering > Computer Engineering Among Indian Students
Looks like the trends are changing and once hot favorite engineering branch of all would-be engineering students, computer science is no longer 'cool'. Surprisingly, more students are now opting for Mechanical engineering according to report published in DNA (newspaper). The data obtained from AICTE hints that in the last four years, the trend is switching from CS to ME, resulting into decline in overall admissions into CS.

In my opinion, it's because of the job scenario. A lot of computer engineers have been facing problems finding a decent jobs. The Indian IT services industry is now loaded with 'maintenance' jobs which don't require much technical expertise.

But I'm curious to know the jobs for mechanical engineers are on the rise? What's your take?