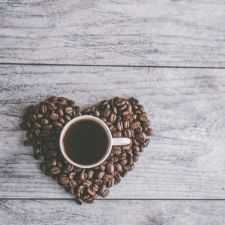 Coffee Room
Discuss anything here - everything that you wish to discuss with fellow engineers.
12829 Members
Join this group to post and comment.
Maharashtra CM's (Vilasrao Deshmukh) resignation accepted
Finally!

Maharashtra's CM has resigned and his resignation has been accepted. I'm wondering if he's a victim of politics over the Mumbai terrorist attack.

That said, politics in India has reached its all time low. 😡
No, He is not a victim. He should have given his resignation before R.R. Patil and Shivraj Patil. If there is one positive thing from these attacks, then it is that the people of India have risen from their sleep and true face of the politicians has been revieled to all. The cleaning of the whole political system will take place. If you cocentrate, you will smell a revolution in the air.
Only resignations are not going to solve the problem. There is much more to do. We need to build a strong system well equiped with proper arms which can fight with terrorists. Also a system to identify their activities well in advance and stop them. Awareness in people to help the police and much more.............
What do you think?
He is not a victim... but he should resign on moral grounds. He was CM... they got the news 1 day before that a terrorist activity is going to take place, still they could not do anything. Not even informed NSG.

On top that adding to this situation he took his son and Ramu for Taj Visit.

what say was that right?

-Crazy😒
I agree to that. I guess he should have taken some quick action to tighten up the security - forever.
Well it was expected but i wonder if congress will prevernt him to become CM again if it comes in power!!!! it had happend earleir too