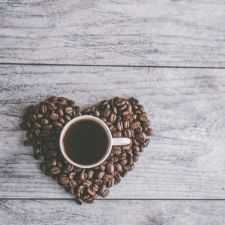 Coffee Room
Discuss anything here - everything that you wish to discuss with fellow engineers.
12890 Members
Join this group to post and comment.
Last mile connectivity in India?
Hi
I would like to share few experiences with all , as I was travelling from Thane to kanjurmarg in local train. The ticket costed me rs.5 , travelling from kanjurmarg to my destination , costed rs 100 .
Another instance, when I was travelling from Thane to Pune, cost of travel rs.165 , and cost of travel from pune station to home Rs256.
Traveling cost within city is much costlier than that between cities.
I would like to suggest to gov. for reducing the fare of autos so travelling will be cheaper in the city.
Please share your thoughts/ideas on this topic. Hope to see cheaper and convenient ways to travel within city.
kunaljd

for reducing the fare of autos so travelling will be cheaper in the city.
I don't think the Government will regulate the pricing. Instead, the only way to make transportation affordable to everyone is to drastically improve the existing transportation system - buses, trains and metro system.
Intra-city buses can be made super frequent; say you get a bus arriving at a bus stop every 5 minutes and have the buses very clean. I'd ditch my car and cab services any day for the buses. At present, I hate stepping into the red buses and prefer Uber to go into crowded places in the city.
If more people like me start opting for buses, it'd control the problem of pollution as well and the transportation will be cheaper than ever before. With more people opting for public transport, I'm sure the cab service providers and auto-walla will have to bring down their pricing as well.
Its always a debatable topic and People tend to take autos or cabs of some following advantages:
1) Timely reaching to prefered destination
2) Comfort and cleanliness
hence to improve this idea,
1) People should start to plan their outing accordingly and make it early start and avoid being lazy.
2) Frequency of buses should be increased
3) Traffic management to the next level as quoted by some of our fellow CEans
I would like to add:
1)Usage of Battery-operated vehicles with low cost investment should be increased , Hence more number of e-cabs and e-rikshaw.
2)Cycles on hire within (5 Km) is good solution which can also keep your health in check.
These solution are possible and can be implemented and are quite useful as well. But Government wont promote it as they fear loosing tax money on petrol and diesel.