Kochi Metro Rail Project - News, Update & Discussion
The Kochi Metro Rail Project
is the long cherished dream of citizens of Kochi city.
The project is planned keeping in view the cultural heritage and commercial significance of the city. The Metro Rail is safe, eco-friendly, and economical. Apart from providing connectivity, the project will bring about a more equitable allocation of road space by encouraging greater use of public transport.
Here is the official website:
https://www.kochimetro.org/
Here is a map of the proposed construction project -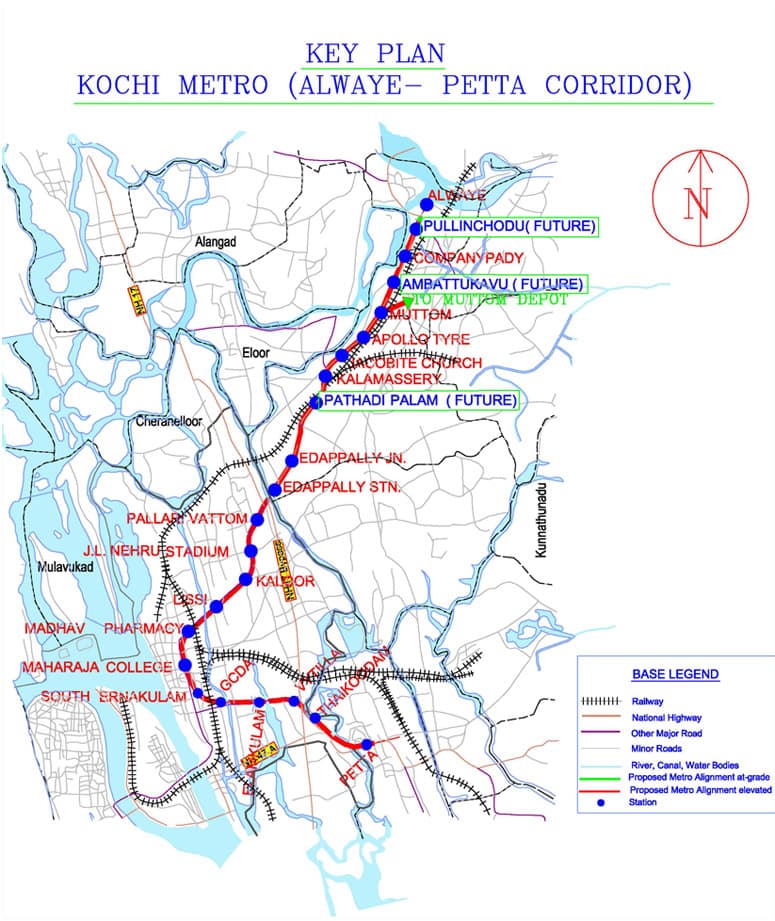 Share the updates and news about the construction of this project in this thread.
Pardon my ignorance - but is this all underground metro rail construction project?
Only logged in users can reply.