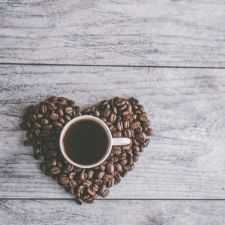 Coffee Room
Discuss anything here - everything that you wish to discuss with fellow engineers.
12892 Members
Join this group to post and comment.
KBC, 404 Error Question & Everybody's Going Insane!
While I don't follow KBC (Kaun Banega Crorepati, a popular Indian TV show on the lines of Who Wants To Be A Millionaire); there was an 'easy' question that an engineering M.Tech student could not answer. The question was what does 404 error stand for - and the correct answer is 'Page Not Found'.

The M.Tech student could not answer it - and people are going insane that an M.Tech student could not answer such a simple question.

I'm looking for your opinion on this. Not knowing HTTP Status Codes is not a sin, even if you are an M.Tech student.

If anyone's at fault then it's the way engineering is taught that never encourages students to look beyond the textbooks.

Last year, we visited a very reputed engineering college and asked a class of computer science students - how many of them have worked on their own project outside of syllabus. No hand went up.
Well off course if you are a computer science student, this might seem to be a very easy question.

I have done engineering from a very ordinary engineering college. I was not in an IIT or NIT. But still I know that this much is expected from a CSE student at least. But, sometimes we forget to pay attention to these little details and focus on so called bigger things.

I am not sure if this girl was from CS background. If yes, she would have learnt a lesson of lifetime that she needs to focus on basics. If no, its completely fine. Even managers of big companies might not be knowing this.
I doubt people pay attention to status codes. And I doubt if they know that these codes are HTTP status codes.
I think the problem here is lack of career counselling. Engineering has become a default for most science students. Actually we never explore other avenues and even those who do and find their passion hardly pursue it, whatever be the reason. The negative opinion towards starting a business is also harming such that job seekers far outnumber job givers. And the government's role is zero in enhancing quality of education, In my college for instance, 60% teaching posts are vacant despite being a reputed college of Rajasthan govt. All they do is hire guest faculty who teaches so good that nobody wants to attend their lectures but we are forced to sit. Our HOD says be present in the class just for the sake of attendance..can you believe it? But this is the harsh truth my friends..
Kaustubh Katdare

If anyone's at fault then it's the way engineering is taught that never encourages students to look beyond the textbooks.
I would blame to student. If anyone complaining in graduation that they are not being taught well. Either you are not doing justice to the field you are in, or, just get into the college who can force you to study.
After working in software industry I don't find, syllabus is bad. They are adequate, it just student never applied in practical.
Yeah, teaching is bad, grading system is bad but finally a graduate student is on his own to explore and study and gain knowledge. We as graduate student just find the way to get good enough mark find that graduation goal is fulfilled.