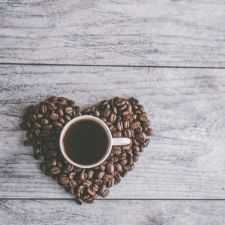 Coffee Room
Discuss anything here - everything that you wish to discuss with fellow engineers.
12894 Members
Join this group to post and comment.
Jobs prospect for QA engineers?
Hi, I am Uzair. I am from Pakistan. I have 4 years of QA experience. But recently I am in-between projects at my company. 
My engineering manager is pushing me to shift to Dev career citing reasons that QA engineers won't have a job in near future, they don't have a career path to become a manager. A manager is always technical. Their pay scale is too low as compared to developers.
Automation testing has always been my passion. I have learned selenium, cucumber, Protractor and now learning mobile apps automation. I have worked as QA engineer on crossover as well who pay the same amount to devs and QAs 
I have been so confused as to what should I do. I can do Dev if I give my all, but that could disturb my work/social life. 
My questions:
1. Is it worth it to move to Dev after 4 yrs testing?
2. What would be my career path from here if I decide to stay in QA? Should I go for devOps or BA?
3. What is the job opportunity scope for experienced (10 to 12 yrs) QA engineers. Will I find jobs easily?
Finally, should I move to Dev?
Welcome to CE @Uzair. You didnt mention in which company you are working as of now. I am a QA with 11 years of experience and yes few lines are correct and few are incorrect.
Say the pay is less compared to DEV , yes in many cases. But if  you are pretty good at Automation testing then its not true anymore. If you can add performance testing as well then there will be no problems at all.
@Uzair‍ - Dev job will mean that you'll have to learn new programming languages and tools. For someone with experience in automation, switch won't be difficult. I'd recommend talking to your managers and other seniors what kind of job you'll be performing and if the management is pushing you to do it - I think you might want to give it a try. 
Look at the job market and see if there are opportunities for automation engineers. With four years of experience, you should be able to make a switch back any time you want. 
Typically, the QA engineers will be promoted to management role; because that's how the hierarchy works in most of the technology companies. My ex-colleague who led small QA teams now handles larger teams and in his own words "my job is 70% emails + powerpoint and the rest is helping team mates with technical queries".
My recommendation would be to give dev a try for 2 years. Switching back to automation is always possible for someone who's got pure play dev experience. All the best!