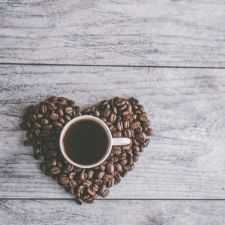 Coffee Room
Discuss anything here - everything that you wish to discuss with fellow engineers.
12890 Members
Join this group to post and comment.
Job opportunities in CS for people with no interest or skills in coding?
I am in computer science BE 5th sem. I have no interest in coding, is there any opportunities that i can get job without knowing much coding skills. Plz help me out.
You don't have to have coding skills in order to make a career in IT/Software industry. There are several domains which you can target. However, be aware that you will need to build another set of skill-set in order to make a career in it. 
Software Testing: 
Software testing, specifically 'manual testing' requires no coding skills. But someone with computer science (CS or IT) background can definitely make a career as a manual software tester. Try to find out more information about software testing field.
Business Operations (BizOP): 
Many big IT companies, especially the product development companies need to do a thorough analysis of the markets to ensure that the venture is worthy of massive investments. That's where the business operations teams come into picture. They help companies figure out the right strategy to adopt. 
PG Degree in Marketing / Sales / Finance: 
You might want to go for a PG degree in marketing, sales or finance. Once you have a Post-Graduate degree, you can still find a job in the IT industry; but you won't have to write code. 
However, knowledge of software to be marketed or sold is required; which is where your background in CS will come handy. 
Finance is an entirely different topic - and you should go for it only if it looks attractive to you.
However, in order to get a PG degree in management, you will have to crack the entrance exam; which often is tougher than most people think. Prepare hard and try to get a place in a top MBA college.
IT Support:
IT Support is an excellent option where companies employ technicians to help employees fix their IT related problems. For example, IT support folks can help install software over the network, fix software or hardware related problems and offer product specific support. 
UI/UX Designer: 
You will be required to know HTML, CSS very well to get this job. Of course, HTML and CSS aren't programming languages and are very easy to master. You can master these in a month's time if you are willing to put in dedicated efforts. 
Optionally, you could enhance your chances by learning JavaScript libraries (Vue, jQuery, Angular etc.). This *does* require software coding knowledge; but trust me, there's lot of FREE help available on the Internet and a lot of resources that can help you master JS. 
There's a shortage of good JS developers; and you should consider it. 
Business Analyst:
Transforming client requirements into technical specifications and that's where the BA folks come into picture. This job does not require coding but is in demand these days. 
Technical Writer:
If you can develop your writing skills; technical writer is an excellent job that you might want to consider. Technical writers help with documentation of the software, project, processes followed in IT companies. 
A technical writer needs to understand the software (not necessarily in depth) and accurately transform it into documentation meant for intended audience - either end user or another developer or consumer. 
SEO Specialist:
Search Engine Optimization is another great field for those who do not like computer programming. SEO specialist helps companies optimize their online presence to make the brand visible and expand its reach. 
SEO techniques involve a lot of techniques that can be learned within a short period of time. Successful SEO specialist can find a job in IT company or simply start their own freelancing or services company. 
Technical Recruiter: 
There's a trend among the IT companies to hire 'technical recruiters'. A technical recruiter will help conduct technical selection process. The key skills required would be 'good communication skills', 'thorough knowledge of company's products or services', familiarity with the company's recruitment processes and policies. 
These can be learned on the job. 
I hope this gives you some idea of the jobs that you can do that do not require programming or coding knowledge. If you have more questions, I'll request you to ask very specific questions. However, make sure that you have researched a bit online before you post your question.
Not interested in coding only eliminates <0.00000000001% career choices. Career choice should start with what you are interested in. 
You are in fifth semester, can you share your thoughts of your interest of field you want to pursue your career in.