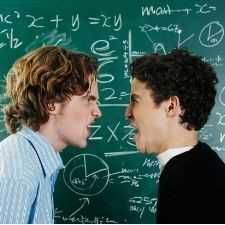 Debate Masters
Interesting and knowledge enhancing debates on almost every topic. Join in, and speak your heart out!
309 Members
Join this group to post and comment.
It's Galaxy Note 7 Vs. iPhone 7 On October 7
It's going to be an interesting battle of the smartphones in India on October 7. Rivals Samsung and Apple will announce their flagship phones, Galaxy Note 7 and iPhone 7 respectively for Indians. Samsung is likely to launch a major marketing campaign for the Samsung Note 7 as it aims to regain customer confidence after the recent recall of faulty Note 7 phones.
Samsung earlier had said that it has delayed the launch of Note 7 phones in India because of the issues found in the battery. Samsung already fixed the issue and also got
DGCA
to allow Note 7 phones sold after September 15 on flights.
If you are out in the market to buy a new phone - which one do you think is worth you money and confidence? iPhone 7 or Note 7?
Test 1: Explosion feature
Galaxy Note 7 exploded.
Apple iPhone 7 didn't explode.
Winner: Galaxy Note 7 😉😁
Andriod always wins the battle of UI and ease of use.Freedom of modifying make it my bet. Samsung Note7 for sure