ISRO will launch 104 satellites in a record breaking, historic event on February 15
In a record breaking, one of its kind historic event, the Indian Space Research Organization (ISRO) will attempt to launch 104 satellites using a single rocket. The ever reliable
PSLV
(Polar Satellite Launch Vehicle) will carry these satellites to the space on February 15. Out of 104 satellites, three are from India, 88 are from the United States and the rest are from Netherlands, Israel, Kazakhstan and Switzerland. If successful, this attempt will set a record for the most ever satellites put into space in a single launch.
The current record is held by Russia's Dnepr launcher with 37 satellites put into orbit in 2014. NASA had earlier put 29 satellites in space back in 2013. B. Jayakumar, the mission director at ISRO informed that this mission is very different because of the complexities involved. He added that ISRO hasn't planned the mission to set record, but to demonstrate and utilize the extra capacity available on the PSLV. The rocket will carry total payload of about 1.36 tons.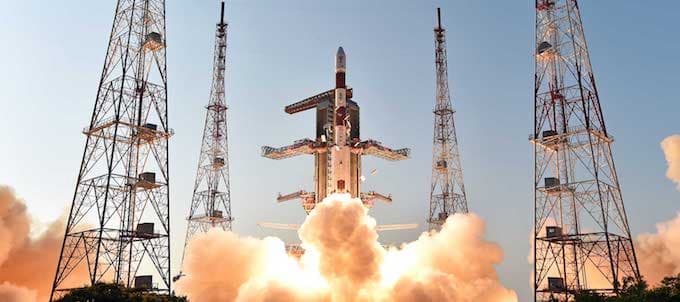 Image Credit: ISRO​
ISRO's engineers have formulated an innovative strategy of releasing each of these satellites into space with its own angle. The heaviest of all the satellites belongs to India and it will be separated axially along the vehicle. Once the Indian satellite is released, 81 satellites will be separated in radial direction while keeping different angles of orientation. Rest of the satellites will be released afterwards.
The 88 cubesats from the United States are from a California based imaging company 'Planet'. Each of these satellites weight about 5Kg each and are called Doves. Planet is planning to have 100 such cubesats. Planet has recently acquired 'Terra Bella' business from Google along with the 'SkySat' constellation of satellites. Google will sign a long-term contract to purchase data from Planet to power its Google Maps service.
We've no doubt that ISRO will set this record. It's done lot of interesting things in the past; notably with the Mangalyaan mission with a budget of just $74 million, in its first ever attempt.
Source:
The Hindu
|
WSJ

WOW !@! That would be a worth watching moment.... will be eager to watch it..
Only logged in users can reply.