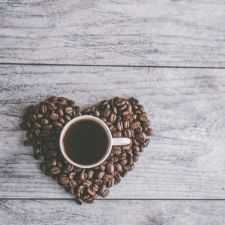 Coffee Room
Discuss anything here - everything that you wish to discuss with fellow engineers.
12832 Members
Join this group to post and comment.
Is there a succession crisis in engineering in India?
A generation of experienced engineers are approaching retirement in the UK without suitable people to replace them. I feel that the situation is not far better in India and probably other countries?
Is this true? If so, is it a matter of concern? How then, to tackle it?
well, I don't know about that. Then again I am not a professional myself. Why do you think there aren't enough engineers?
Gurjap

well, I don't know about that. Then again I am not a professional myself. Why do you think there aren't enough engineers?
There are enough engineers. But not with hands on engineering experience at middle level to take over from the oldies, who were all more or less multidisciplinary. The problem will become worse with many of the current crop of engineers, which as
K
points out repeatedly, has to do with the kind of engineering education prevailing in the country.
I never generalize. However, burying the head in the sand hoping the problem will go away is no solution.
A personal story:
A major head hunting firm called me up fro Delhi yesterday asking if I was available to head an R&D activity. Even after I told him that I was 73, he went on and on about how difficult it was to find suitable multidisciplinary persons. He would not let on how he got my personal direct phone number, which is not listed. I sent him a couple of names of younger people.
I guess we're talking about
baby-boomers
. From what I see and experience; we're going to face serious problems in coming days. I however think it's not about education, but more about experience. For example when Ratan Tata retires; he's going to have heck of a time finding his replacement (he did, but time will tell how his successor performs).
I'd agree with
bioramani
that there aren't many multidisciplinary persons available. Add to that the 'reservations' we have in India which is going to add to the problem. I'm tempted to share a real-life story; but can't do it. Those without the required experience are going to head large government organizations and I'm sure it's going the Titanic way.
Well, I still can't relate. I hear what you are saying about being multidisciplinary, but I've been told this is the "age of specialization".

And why isn't the middle crop ready to take the baton from the old guard? I would suppose the newly-old people would have taught the now-middle aged ones what they know by now. Am I wrong, or just missing something?