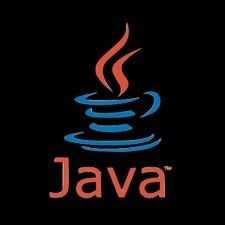 Java Developers
Community of Java Developers: Get Java Programming Help from fellow Java Developers across the world.
562 Members
Join this group to post and comment.
Is it easy to get job as java developer as fresher?
I have electronic engineering in Mumbai.I am looking for a job .I have got very less percentage in my whole academic background.I also have 2year gap in between.please tell whether I can get a job as java developer or not.i am thinking of other languages .NET tell me which programming should I learn so that I can get job easily. Finding a job this day with vey less percentage is very difficult. Should I become I Java developer or .NET developer.?
Also teel me which programming languages has better option for doing work from home?For better earning at the initial level. Please help me.
Thank you.
Amol, I responded to your other question "Best programming language for remote job", and I think it answers this question as well. From your questions, it's apparent that you are trying to focus on multiple things - getting a job and kick starting career as a freelancer. 
I'll strongly recommend focusing on just one. But before you do that, it's essential that you should  build your base - that is sound knowledge of programming language. 
Frankly and honestly speaking, there ain't know magic language that will get you a job or kickstart your freelancing career. You could pick up Java if you want; because there are plenty of Java jobs available for Java experts. 
Here's another relevant discussion I'll recommend that you should read: Java or .Net - Which is better for career and future?. I'm quite sure that it will answer all the doubts that you have. 
In general, pick up any programming language and start building your mastery in it. Java is definitely a great programming language and there are plenty of free and paid learning resources available online. You should make use of them. 
Make sure to build your portfolio on Github so that you can show it to your potential recruiters. Also aim at getting a certification in Java. It will help a lot. 
I hope this gives you some direction. If you have more questions ask them away, right below in comments. 
Currently I am planning to do course on Java and. Net . Classes offering more placement on .Net as compare to Java. That why I am very confused. Also fees of both courses  are same. So Which language I can choose so that I can get job easily?
If you can learn and master both Java and .Net, the number of jobs you can apply to will definitely be more. Go for it. If classes are offering more jobs in .Net; you should go for it. Choice of language does not matter and you can learn other languages on the job.