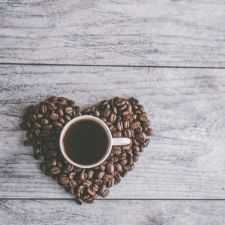 Coffee Room
Discuss anything here - everything that you wish to discuss with fellow engineers.
12890 Members
Join this group to post and comment.
Is Indian Government's decision to set AC temperature at 24 degrees justified?
Indian Government is likely to make 24 degree Celsius as the default temperature setting for all Air Conditioners in India. I want to know what do our fellow CEans think about this move. 
"How can Government decide what temperature I should have for my AC?" - you might be thinking. 
The Government has come up with a number of reasons - 
1. Huge power saving. When the AC is set at 24 degrees, it'll lead to saving of huge energy; compared to when the AC is set at 18-21 degrees in most of the establishments. 
2. 24 degree is healthier as well, because when the AC is set to 18 - 21 degree celsius, people tend to wear warmer clothes; which is basically a wastage of energy. 
BEE informs that the total connected load in India will be about 200 GW by the end of next decade (2030) and may be even more given the rapid growth of ACs. 
Do you think the Government is justified in this decision? 
PS: Before you form an opinion, be aware that Japan already has such regulation in place. All the ACs in Japan are set at 28 degrees celsius.
हा हास्यास्पद प्रश्ण आहे!
Being a libertarian, anything that stops me from exercising that free will is not justified.
While any kind of interference with an individual's personal life can be considered objectionable, there is also a community issue that can mean some restrictions. This is one such. Coincidentally 24 deg C is what the ACs In our house are set at. Rarely used though. Personally I am at peace with whatever the ambient is. Mine is the only room without an AC in the office. The car AC remains off if I am the only passenger.
The human adult body surface area is about 2 sq mtrs. If the ambient is lowered to 21 C more heat is lost. Since that heat is from the metabolism one has to make up by eating more.
It is certainly healthier to have a 24 C ambient temperature.
I approve.
24 Degrees I think its a good move. But what do people of Nagpur and other cities when summers are pretty hot say on this?
I heard its pretty hot at these places in summers and does ac's really work and provide a good night sleep?
Secondly I have read multiple articles to set the optimal temperature and it some where goes from 24 to 28. I use AC for 30 mins in 27 every night.
Well, the outside temperature doesn't matter. I personally am happy at 26 degree celsius and 24 is uncomfortable for me. 
Two months of summer and the electricity bill shoots up anywhere between Rs. 6k - Rs. 9k. I'm okay with the government setting it up at 24 though. 
In my opinion it's a nice move for environment.
we know earth's temperature is increasing rapidly and it's to hard to stand outside of house or on roads 
may be any of you think that what's the reason for this  uncomfort 
here is the point AC cause a lot increase of temperature in environment 
because if it decreases temperature inside our house then it will increase temperature outside 
so if we keep ac at 18 or 16 degree it release a lot energy in form of heat into environment and if we keep @24 it will release less than earlier case 
so i request all of you to not to use ac if you want to walk comfortably in city 
because big city tends to more ACs and more ACs makes out city hotter so it's a good move 
 Default setting of AC is set to 24oC
This is default setting, not locked. User can change to 16oC, which is lowest temperature setting for most of AC models.  I believe when you restart the AC again it will set to 24oC and you need to lower or rise temperature as per your convenience.  As per study this is going to save electricity and good for health.  
Opposing would be like, govt. says go cashless, smarty-pant says, nope, coins are better.