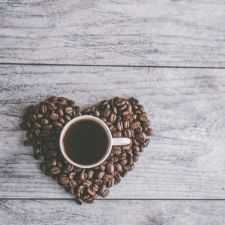 Coffee Room
Discuss anything here - everything that you wish to discuss with fellow engineers.
12795 Members
Join this group to post and comment.
IPL 20-20 Hit or miss?
Hello CEans,
What do you all think about this IPL DLF league 20-20 matches?
Will that be a Great hit or a Miss?Isn't it something different?We could find enemies turning out to be friends and vice versa....I dont't know how to react after seeing players from many different countries celebrating together after winning a match😕....Its a pleasure for us to watch out this but at the same time players who had been together all this time had now been separated and they are now playing for their own teams..But i dont think so this will be will be a great hit..let us wait and watch out....And now let me know what you all think about this....
It is a new format. Whenever something new comes up there is criticism against it from those that don't like change(remember when ODI's were started).
It is complete entertainment package. It's like going to a movie, 3-4 hrs of action. It will bring in even more supporters for the game. Countries of South America for example where cricket is not followed will prefer T20 if the game is taken there.
A lot more exciting version of the game where you do not have to wait 5 days for a result. Though the true quality of a cricketer comes out only in a test match.
So yes, it will be a great hit. But it won't hit the other versions of the game.
Ah, thanks Raj, you answered my question from the original post, talking about cricket. As someone who knows little about the sport, how does IPL DLF differ?
This IPL DLF consists of players from different countries..They will together form a team and will play for that team(like Knight riders,Chennai super kings,etc..)In normal matches we could find one couuntry playing against another..But here in one team itself we could find players from many different countries..This is how normal matches differe from IPL DLF..Now you got it?
Cool, thanks for the info! Interesting concept, similar to an "all-star" team here, just globaly.