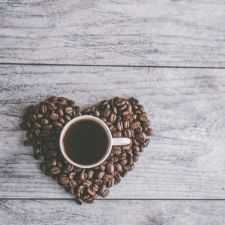 Coffee Room
Discuss anything here - everything that you wish to discuss with fellow engineers.
12760 Members
Join this group to post and comment.
Installing xp on hp dv2910
hey i bought a hp dv2910tx with vista pre loaded. now i need to install Xp. but the xp setup is not detecting my hard disk even thought the pre loaded vista works fine.
I checked some websites and they tell me that i have to disable the native sata mode in my bios. that option isn't available in my bios. customer care told me to download a patch: sp32478.exe . its for adding the drivers for the hard disk i suppose. now that's asking for a floppy drive to extract the files to so that i can use it at F6 during windows setup. i dont have an external floppy drive to do this.

is there any way to do this without a floppy drive??? please help!!!
Hi,

you need to download winlite xp, this software let you compile a new instalation of windows xp and add the external drivers, you can find a manual to do this. after you create the new windows xp instalation cd, you would dont have any problem with youre hard disk.

other option is to get into the Bios, and change the property from raid to IDE. 😉
Ok first step is Installing Windows XP. As stated before whenever you try to install a fresh copy of Windows XP it will give you the "Internal Hard Disk Not Found" for this you need to make a bootable copy of your XP with a file called "ACHI drivers". You can google it I'm sure you can find it. After you have found the ACHI drivers you need to download a program called
nLite
this program will let you make a bootable XP cd with the installed ACHI Drivers. After you have made the new XP CD insert it into your notebook and restart. The windows XP CD will finally read and now you can install XP.
i tried the nLite program. The drivers were integrated properly but it still somehow isn't detecting my drive. and i dont have an option to change my sata mode in my bios. my friend had the same problem with an acer laptop. the customer care sent him an iso file which he wrote on a cd and booted from which updated his bios to include the sata mode option. hp customer care in india doesnt' seem to have anything like that. does anyone have an image like that for hp's bios? the bios is phoenix bios.
try to change BIOS option for hard drive detection - from "Enchanced" to "Compablity"