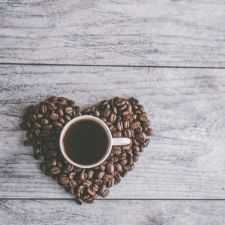 Coffee Room
Discuss anything here - everything that you wish to discuss with fellow engineers.
12832 Members
Join this group to post and comment.
India Launches Lunar probe!
NEW DELHI (AP) — Scientists have better maps of distant Mars than the moon where astronauts have walked. But India hopes to change that with its first lunar mission.
Chandrayaan-1 — which means "Moon Craft" in ancient Sanskrit — launched from the Sriharikota space center in southern India early Wednesday morning in a two-year mission aimed at laying the groundwork for further Indian space expeditions.
Scientists, clapping and cheering, tracked the ascent on computer screens as they lost sight of the rocket in heavy clouds.
"This is a historic moment for India," Indian Space Research Organization chairman G. Madhavan Nair said.
Click for the rest ->
The Associated Press: India launches moon mission in Asian space race
Man, I've been so busy that I've missed this one. (See my original post:
https://www.crazyengineers.com/forum...-indian-teams-google-x-prize-4.html#post23162
) I was looking forward for it after China's spacewalk. Good to see more countries getting involved in the space race!
Can't wait when they launch the lunar rover 😀
Anyone got vids of the launch?
Its succesfull and INDIA has already dropped it's tri-colour 😁
I read in a local newspaper that ... INDIA is aiming at MARS probe in next 4 yrs.
Personally ,I think its really good...
I'm hoping CrazyEngineers hit the Mars and other planets in next 3-4 years.
Tell you what?NASA has disconvered huge infact very huge glaciers of ice beneath the rocky surface of MARS.They say the glacier is around 800mts thick!!!! and bigger than LOS ANGLES...I am not sure.. but whats land temperature.. is it enough to sustain life...?? and how will they get that water out?make two tunnels to the surface of earth opps!! MARS.. pump in hot air fomr one tunnel and making artifical water springs???
I would love to see settlings on MARS... ah!!! "I you can contact me at number :030
folowed by 😁