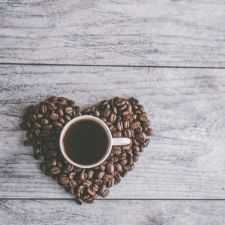 Coffee Room
Discuss anything here - everything that you wish to discuss with fellow engineers.
12889 Members
Join this group to post and comment.
Important Books for GATE Preparation 2018
With only a few months left, GATE 2018 is one of the exams which will be bugging most of the aspiring engineers who are looking for opportunities in the field of scientific research and higher studies. The exam opens the path for research in IISC, IIT's and even allows job opportunity in various PSU's. However, the limited number of opportunities and gigantic amount of examinees make GATE one of the toughest exams of our country. One wouldn't dare to even skip any of the sections listed in the syllabus which can be found by clicking the following link -
GATE 2018 Syllabus

GATE 2018 is being organized by IIT Guwahati and the above link directs the visitor to the syllabus page of the GATE 2018 official site. Once there, one can access the full detailed syllabus as per their branch and paper and can come one step closer to their dreams of cracking the GATE.
Though the organization lists the complete syllabus, the students find difficulty in deciding the materials that they must follow in order to prepare themselves as per the GATE syllabus. With a plethora of materials available online and with a limited time, it is very difficult for one to pick up the correct materials and begin their preparation.
Being an engineer myself, I suffered from the same dilemma back in 2017 when I was giving GATE for the first time. However, I would like to suggest some of the books which I found useful during my time -
1.
Higher Engineering Mathematics by B.S Grewal -
I found this book pretty useful as the text was lucid and it covered every topic listed in the GATE syllabus. The exercises consist of standard questions and you can even find the difficulty level of the question matching the standards of that of GATE.
2. Electronic Devices and Circuit Theory - Robert L.Boylestad | Louis Nashelsky -
One of the best electronics book I ever read! This is one book that helped me to understand the basic concepts of diodes, transistors, op-amps in a way none other managed to do.
3.
Digital Electronics by Salivahanan
or
Digital Electronics by Kharate -
Both the books are suitable and cover all the topics in a lucid manner. One can go with Salivahanan as this book has all the necessary topics well covered for GATE exam.
4.
Basic Electrical Engineering by B.L Thereja -
I found this book pretty useful especially for learning electrical engineering basics and key-terms like power factor, circuit laws, etc.There exist many volumes of this book and I would suggest checking the content before opting for this book.
Though there were many other books that I have gone through, I found the above ones quite important from GATE perspective. Apart from the books, one should also practice previous years questions of GATE examination which are available in GATE 2018 website and can also be accessed here -
GATE 2018 previous years questions
Being from an
Electronics and Instrumentation Engineering
background and with less time in my hand, I had many difficulties in finding out the correct resources for preparing for my exams. I am sure many others from different branch still feel the same. Keeping that in mind I shared my list that can benefit one with a similar background and I will request others to contribute to this initiative.
So Crazy Engineers please share your views and suggestions to help other engineers of your branch by providing your best list of GATE prep books. Help others and experience the awesomeness of being a part of this engineering eco-system.
While
@Amit Kumar Jha
has taken care of his branch, I am here to give you a subject wise book list when it comes to Computer Science and Engineering.
Engineering Mathematics: Advanced Engineering Mathematics by Erwin Kreyszig
Discrete Mathematics: Discrete Mathematics and Its Applications by Kenneth Rosen.
Digital Logic: Modern Digital Electronics by R.P Jain
Computer Organization: Computer System Architecture by Morris Mano, Computer Organization by HAMACHER
Theory of Computation: An Introduction to Formal Languages and Automata by Peter Linz
Algorithms: Introduction to Algorithms by Thomas H. Cormen, Charles E. Leiserson, Ronald L. Rivest, and Clifford Stein
Computer Network: Computer Networking: A Top-Down Approach by James F. Kurose, Keith W. Ross
Programming and Data Structure: Data Structures Using C by Tenenbaum
Databases: Database Systems by Elmasri, Navathe
Compiler Design: Compilers: Principles, Techniques and Tools by Alfred V. Aho , Ravi Sethi , D. Jeffrey Ulman
Operating Systems: Operating System Concepts by Silberschatz, Galvin, Gagne
General Aptitude: Quantitative Aptitude For Competitive Examinations by R.S. Aggarwal
Here's a list of best books for GATE 18 subject of engineering mathematics topic-wise -
Calculus - Intermediate Mathematics by B. V. Sastry and K. Venkateswarlu
Numerical Methods - Higher Engineering Mathematics by B. S. Grewal
Linear Algebra - Advanced Engineering Mathematics by Erwin Kreyszig
Best Books for GATE Civil Engineering -
Structural Analysis by S. S. Bhavikatti
R. C. C. Designs by Dr. B. C. Punmia Ashok Jain and Arun Jain
Design of Steel Structures by S. K. Duggal
Fluid Mechanics and Hydraulics by R. K. Bansal
Soil Mechanics by Braja M. Das

Irrigation Engineering by N. N. Basak

Principles of Foundation Engineering by Braja M. Das

Engineering Hydrology by K. Subramany