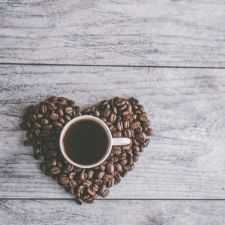 Coffee Room
Discuss anything here - everything that you wish to discuss with fellow engineers.
12889 Members
Join this group to post and comment.
I'm in 3rd year of btech, what will be the preferable course for me as I'm from electrical department?
Have you considered any courses to take? Let us know. Typically, you should pick up the courses that equip you with the skills required for your dream job. 
Actually my doubts is that either, I should go with GATE preparation or speciallization in PLC SCADA.
@Kuldeep - GATE and PLC SCADA are two totally different streams to consider. In order to decide, I'll encourage you to take mock GATE test after preparing it for about 2 months. If you think you can crack GATE with good score to get into a top college, GATE would be totally worth it. 
Specialisation in PLC SCADA would be a good choice; provided you really are interested in pursuing career in it. A lot would depend upon your current financial status as well.
My personal opinion is that GATE would be more useful in the longer run, only if you can get into a good college. 
Hope this helps. Do let us know what you decide. 
Thank you sir,its very helpfull advice. And i would like to go with my training of plc scada. Please suggest me some more trainings which will help me in finding a job with good salary.
@Kuldeep Have you checked these certification courses for Electrical Engineers?
Certificate course in CCNA
Certificate course in Embedded system
Certificate course in VLSI systems
Certificate course in Robotics and Intelligent Systems
Certificate course in Power Electronics
Certificate course in Signal processing
Certificate course in Hardware Networking
Certificate courses in Verilog and VHDL
Certificate course in Aircraft Maintenance Engineering-Electrical System
Certificate course in Real Time Operating Systems (RTOS)
Certificate course in DC and AC motors
Certificate course in in Mechatronics
Certificate course in in PLC
Certificate course in SCADA
These days there is a specialization course for almost every subject out there. It all depends on your preference of what you want to learn. 
Does any of the above course interest you?

If you at least narrow down to 2-3 courses, we can discuss the future prospects of these courses and how they can help you build your career.
I have selected some courses
Certificate course in in PLC
Certificate course in SCADA
Its very important for me to do a job of salary pacakges more than 7 to 8lakhs after btech.
Give suggestion according to this.please